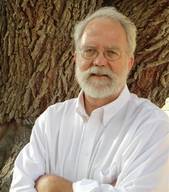 David B. Wester, Ph.D.
Frances and Peter Swenson Endowed Chair in Rangeland and Restoration Research
Research Scientist and Professor
David Wester was born in Denver, Colorado.  A strong interest in natural resources took him to Colorado State University where he majored in Range and Forest Management as an undergraduate.  An opportunity to be involved in independent research with his undergraduate advisor led him to graduate school.  His graduate work was completed at Texas Tech University.  He studied how patterns of rainfall affect rangeland seeding success in his Master's thesis.  His Ph.D. research investigated the effectiveness of various quantitative techniques used to describe patterns in natural vegetation in Guadalupe Mountains National Park.  He spent 28 years on the faculty at Texas Tech University in the Department of Natural Resources Management where he taught courses in Range, Forest and Wetland Plant Identification; Synecology; and Experimental Designs and Analysis.  He joined the faculty at Texas A&M University-Kingsville in 2011 as a Quantitative Ecologist.
David's research interests involve all aspects of plant ecology, both at the individual plant level and at the plant community level.  Recent research efforts have involved extensive collaboration with colleagues in assessing effects of biosolids on Chihuahuan desert rangelands.  This work examined nutrient cycling, effects on forage production, and water quality and erosion implications.  He has also collaborated with fire ecologists in studying effects of wildfire and prescribed fire in the southwest and in Texas where he was studied effects on endangered cacti as well as community-level effects in short- and mixed grass prairies.
David's outreach and community service activities include working with colleagues and students in designing experiments and analyzing data.  His professional involvement includes manuscript and proposal reviews for various scientific journals.  He maintains an active membership in the Society for Range Management.
Research Interest
Plant Ecology
Ecological Restoration
Ecology and Management of Endangered Species
Courses Taught
Experimental Designs and Analysis, Texas A&M University - Kingsville, Graduate level.
Applied Regression Analysis, Texas A&M University - Kingsville, Graduate level.
Practical Nonparametric Statistics, Texas A&M University - Kingsville, Graduate level.
Applied Multivariate Statistics, Texas A&M University - Kingsville, Graduate level.
Ecology of Arid and Semiarid Lands, Texas A&M University- Kingsville, Undergraduate level.
Caesar Kleberg Wildlife Research Institute | Texas A&M University-Kingsville
700 University Blvd., MSC 218
Work Phone:
1 (361) 593-4000