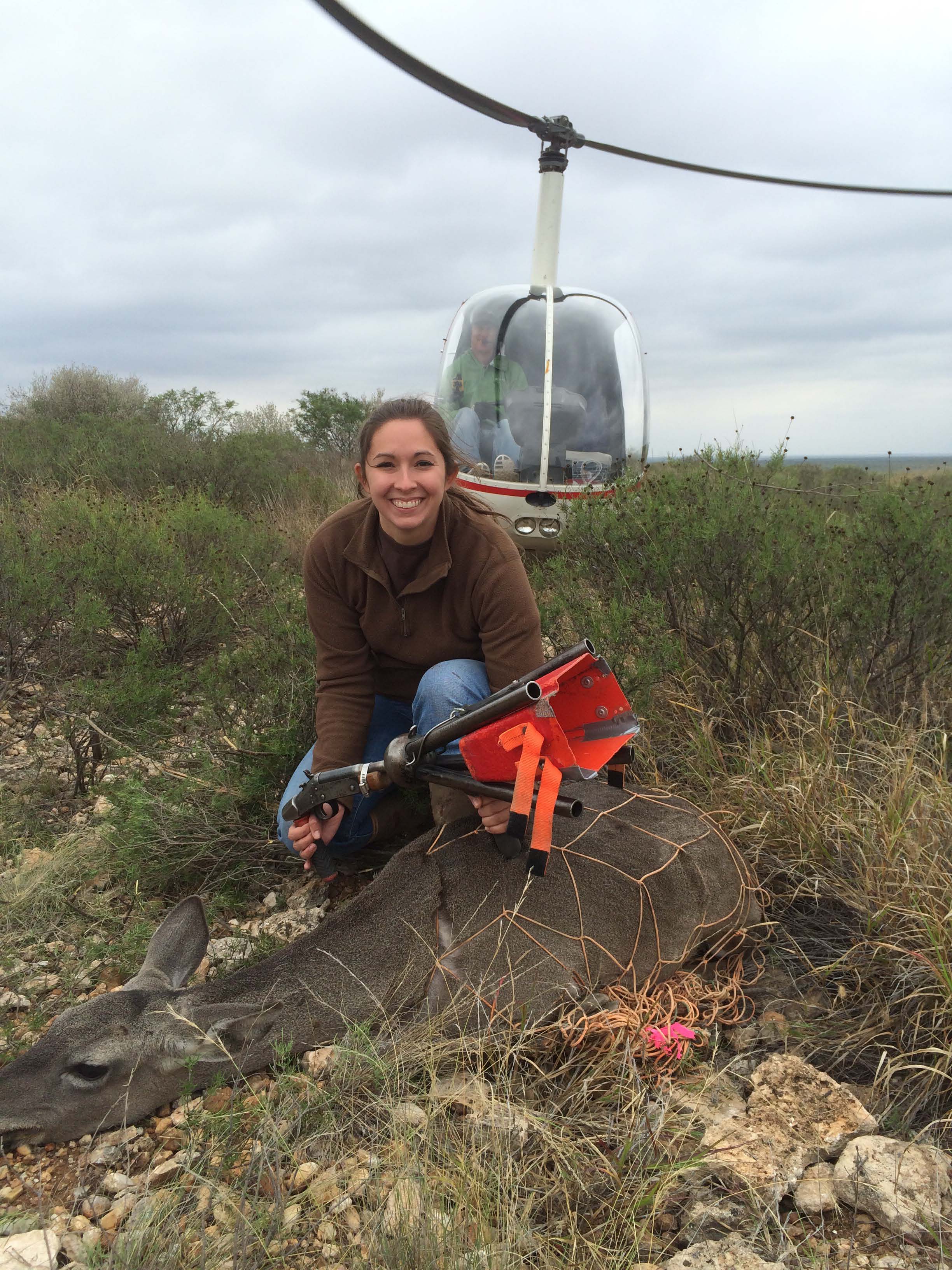 Emily H. Belser, Doctoral Candidate
Effects of White-tailed Deer Density on Behavior and Supplemental Feed Consumption.
Emily grew up in Summerton, South Carolina.  She received her bachelors in Wildlife and Fisheries Biology from Clemson University and her masters from University of Georgia in Forestry and Natural Resources.  Emily is seeking a Ph D in Wildlife Sciences while studying the effects of white-tailed deer density on behavior and supplemental feed consumption.