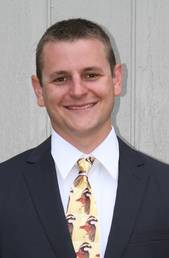 Eric D. Grahmann, Ph.D.
Assistant Professor Research
Eric Grahmann was born and raised in Victoria Texas. While spending time with his father and grandfather on their family properties throughout south Texas, Eric developed his love for the outdoors, especially cattle ranching and the ranching culture, native rangeland, and wildlife (most importantly quail). Eric graduated from Sam Houston State University with a B.S. in Agriculture (2006) and a minor in science. He graduated from Texas A&M University-Kingsville with an M.S. degree in rangeland and wildlife management (2009) and a Ph.D. in wildlife science (2013) with minors in statistics.
Eric continued working with the research team at the Caesar Kleberg Wildlife Research Institute as an Assistant Professor for research beginning in 2013. His research interests involve habitat management for wild quail, plant community ecology, and rangeland management and restoration techniques. He has conducted research related to feeding deer and deer density impacts on vegetation communities, scaled quail ecology, and the management of non-native grasses and restoration of native plant communities for bobwhite and scaled quail in south Texas. Eric has presented research results at more than 40 local, state, national, and international meetings. He also serves as a board or committee member for 4 conservation organizations.
Eric will focus on the coordination of quail and other game bird research projects across Texas. In addition, he will concentrate on outreach and extension efforts to translate scientific research results into vegetation, habitat and population management prescriptions for landowners, managers and other stakeholders interested in sustaining populations of wild quail for hunting and recreational pursuits through presentations, site visits, and a quail management website.
3660 Thousand Oaks Drive, Suite 126
Work Phone:
1 (361) 522-9868