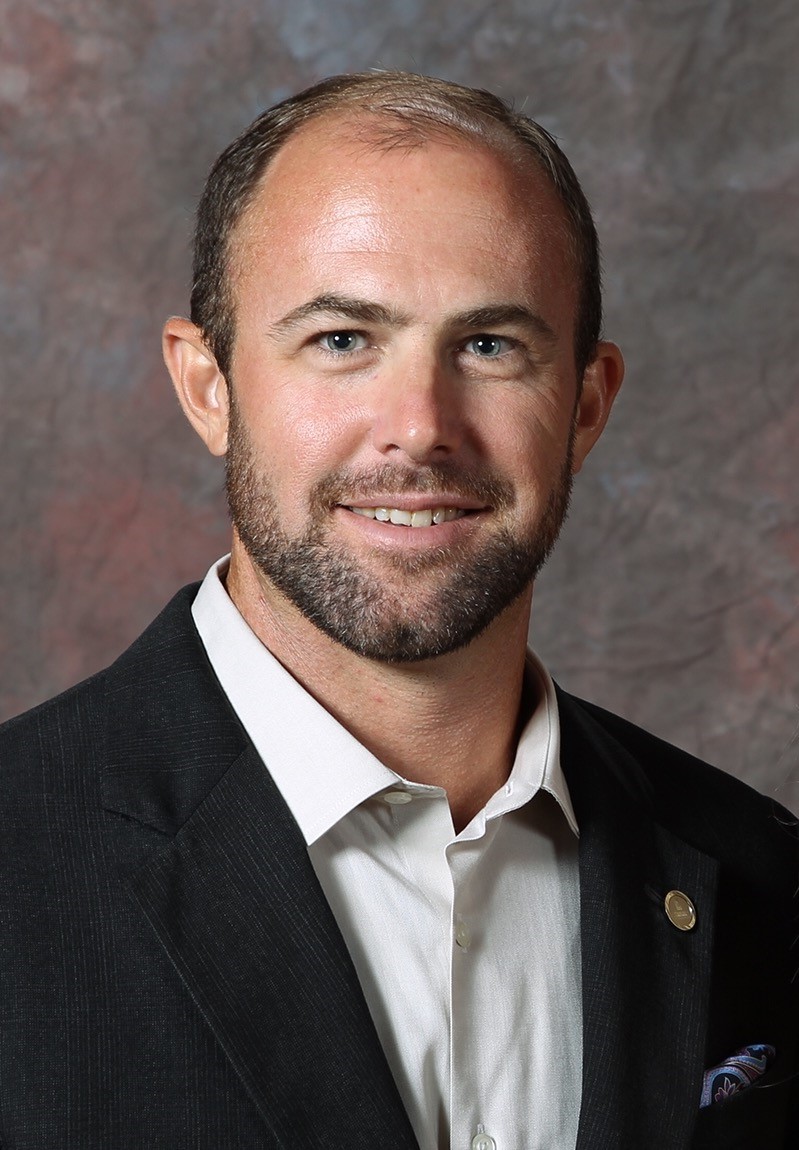 Forrest S. Smith
Dan L Duncan Endowed Director Texas Native Seeds
Program Director
Forrest is the Dan L Duncan Endowed Director of Texas Native Seeds Program (TNS) at CKWRI. He was born and raised in Central Texas near the small ranching community of Mullin. He attended Brownwood High School, where he was a member of the 1999 FFA National Champion Range and Pasture judging team. He earned a B.S. in Range and Wildlife Management from Texas A&M University-Kingsville in 2003. While a student at TAMUK in 2001, Forrest began work with the predecessor of TNS, the South Texas Natives Project (STN) soon after the project's inception. He has worked for the program in various capacities since, including as student technician (2001-2003), research associate (2003-2005), native plant collections and evaluations manager (2005-2008), interim coordinator (2008), project coordinator (2009-2010), project director (2010-2012), and Dan L Duncan Endowed Director of TNS (2013-present). Other professional experience includes stints as hunting guide and field research technician for the University of Wisconsin-Madison. Forrest currently lives in and works from Austin, TX in support of the now statewide mission of TNS.
Forrest's work with STN and TNS has encompassed a variety of duties, and he has significant experience with all aspects of the program. In the early years of the STN Project, he was the primary seed collector for the project, and helped obtain and organize over 1,800 native seed collections from South Texas. These seed collections have been integral to that project's success, and have directly resulted in a number of the successful commercial seed releases made by STN. Forrest has led efforts by STN, TNS, and collaborators to release and commercialize 40 native plant seed selections, resulted in certified native seeds being commercially available for restoration plantings on tens of thousands of acres in Texas annually. He provides frequent consultation to private and agency practitioners on native plant restoration, and has been actively involved in on-the-ground restoration research and demonstration projects throughout the state, including notable projects with the energy sector, TxDOT, and private ranches.
In his current role, Forrest provides administrative oversight of a professional staff of 12 and numerous student technicians dedicated to the statewide TNS effort. Primary duties include fundraising and grants management in support of the native seed source development and native habitat conservation work at CKWRI, and maintaining and cultivating partnerships with a number of state, federal, and private partners.
Forrest's opinion article in Ecological Restoration entitled "Texas Today: A Sea of the Wrong Grasses" has been one of the top-ten most read articles in the journal since publication in 2011. He has authored or co-authored publications in Native Plants Journal, Restoration Ecology, Ecological Restoration, Rangelands, and the Wildlife Professional, and has authored or co-authored  37 peer reviewed, and over 50 popular and extension publications in the last decade. In November 2019, Forrest and landowner-co-author Dexter Peacock published a first of its kind book titled "A Photographic Guide to the Plants of the South Texas Sand Sheet" through Texas A&M Press.
Forrest has served as a reviewer for a number of scientific journals, including Native Plants, Crop Science, Plant Ecology, and Rangeland Ecology and Management. He is a frequent public speaker on native plants and restoration topics, and has given or authored more than 200 public presentations in support of the missions of STN, TNS, and CKWRI, including invited presentations at state, national, and international level.  He gave a keynote address on the importance of private lands to wildlife conservation at the 2019 joint annual meeting of The Wildlife Society and the American Fisheries Society.
In 2011 he was presented with the Texas Section Society for Range Management's Outstanding Young Range Professional Award. Under his direction, in 2013 STN received an award from the South Texas Energy and Economic Roundtable for Environmental Excellence in the Eagle Ford Shale. In 2019, TNS received the prestigious Texas Environmental Excellence Award for Agriculture from the Texas Commission on Environmental Quality and Governor Gregg Abbott.  Also in 2019, TNS received a national level Group Achievement Award from The Wildlife Society.
Service activities have included board memberships for the Texas Invasive Plant and Pest Council, Taking Care of Texas, Texas Section Society for Ecological Restoration, and The Native Prairies Association of Texas.. Professional memberships maintained include the Society for Range Management, Society for Ecological Restoration, and Texas Wildlife Association.
Aside from work, Forrest enjoys wing shooting and saltwater fishing, and spending time with children Mary, Grant, and Lila.
Research Interest
Habitat Restoration
Westech 360 Building 3, Ste 3220
8911 N. Capital of Texas Highway
Work Phone:
1 (361) 319-1071