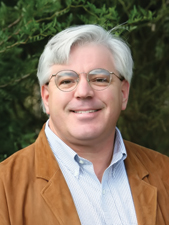 Research Scientist and Professor
C. C. "Charlie" Winn Endowed Chair for Quail Research
Lenny Brennan is a Professor in the Department of Animal, Rangeland and Wildlife Sciences at Texas A&M University – Kingsville. He holds the C. C. Winn Endowed Chair in the Richard M. Kleberg Jr. Center for Quail Research. A native of Connecticut, and distinguished graduate of Wheeler High School in North Stonington (1975) he developed a deep appreciation of the outdoors and ecology as a young boy and teenager when he lived, camped and hiked in various parts of New England.  After spending a year at Sterling School in Vermont, Lenny graduated from The Evergreen State College in Olympia, Washington (1981) with a B.S. in Environmental Studies, Humboldt State University in Arcata, California (1984) with a M.S. in Natural Resources-Wildlife Management, and The University of California-Berkeley (1989) with a Ph.D. in Wildland Resource Sciences - Wildlife Ecology where he was also a Regents Fellow.
Lenny became a Research Scientist in the Department of Wildlife and Fisheries at Mississippi State University in 1989, and then moved on to become Director of Research at Tall Timbers Research Station in Tallahassee, Florida in 1993. During 2001 he moved to South Texas to assume his current position at the Caesar Kleberg Wildlife Research Institute. Lenny's primary research interests pertain to habitat and population ecology of wild quail in Texas and developing a scientific basis for their management and conservation. He is conducting specific research projects on impacts of invasive exotic grasses, various brush management and grassland habitat restoration techniques, relationships between habitat structure and quail population productivity, understanding the predator context in which quail nest in South Texas, as well as the genetic ecology of bobwhites across the Texas landscape and their geographic range. Current research projects include testing a sustainable northern bobwhite harvest prescription and analyses of long-term data sets for quail and other grassland-shrubland birds.
The author or coauthor of more than 210 scientific articles, and more than 115 extension publications, Lenny has published the results of his research projects in international peer-reviewed journals such as Oecologia, Giber-Faune Sauvage, The Condor, The Auk, Environmental Monitoring and Assessment, Wildlife Society Bulletin and The Journal of Wildlife Management. He is the author of the Northern Bobwhite Species Account in the acclaimed Birds of North America series, and he has edited five books, including Texas Quails: Ecology and Management, published by Texas A&M University Press in 2007.  Texas Quails received Outstanding Wildlife Publication Awards from The Wildlife Society national office, The Texas Section of The Society for Range Management, and The Texas Chapter of the Wildlife Society. He has received six other Outstanding Wildlife Publication Awards from The Texas Chapter of The Wildlife Society, four for scientific papers and two for electronic media. Lenny is coauthor of the book Texas Bobwhites: A Guide to their Foods and Habitat Management, 2010, University of Texas Press. His edited book, Wildlife Science: Connecting Research with Management, from CRC Press, appeared in 2012 and received the Outstanding Edited Book Award from the Texas Chapter of The Wildlife Society in 2013, and the Outstanding Edited Book Award from the national office of The Wildlife Society in 2015. 
Lenny and his graduate students have presented more than 370 papers at state, national and international scientific conferences, and he has made more than 120 presentations to extension audiences. His book The Upland and Webless Migratory Game Birds of Texas, 2017, was published by Texas A&M University Press received the Outstanding Book Award from the Texas Chapter of The Wildlife Society in 2020. Lenny's latest edited book Quantitative Analyses in Wildlife Science, 2019, was published by Johns Hopkins University Press in their book series with The Wildlife Society.
In August 2013, Lenny received a Lifetime Sportsman Award from The Greater Houston Chapter of Quail Coalition, and was named a Fellow by the Wildlife Society (2013) and a Fellow by the American Ornithological Society (2016).
During 2001-2002, Lenny served as Editor-in-Chief of The Journal of Wildlife Management, and has also served terms as Associate Editor for The Journal of Wildlife Management, Wildlife Society Bulletin, and as Consulting Editor for Wildlife Monographs.  Lenny received the Senior Faculty Distinguished Teaching Award in the College of Agriculture, and Natural Resources in 2005 and the Senior Faculty Distinguished Research Award in 2006, 2013, and 2018. He was Editor-in-Chief of Wildlife Society Bulletin from 2012 to 2013, an international online journal dedicated to integrating wildlife science with management. He has serves as an Associate Editor for the Proceedings of the Seventh (2012) and Eighth (2017) National Quail Symposia.
 
Richard M. Kleberg Jr. Center for Quail Research
 
Research Interest
Quail Ecology and Management
 
Courses Taught
WSCI 6391: Ecosystem Function and Management
WSCI 6392: Models in Wildlife Science
 
For a list of journal articles, please see CV in menu or click here.