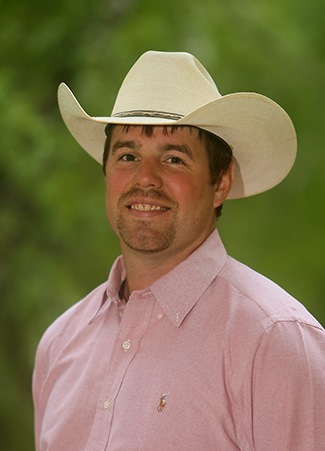 Tony Falk, M.S.
Assistant Director - South Texas
Habitat Restoration
Tony Falk grew up in Pearl City, Illinois, and later attended Ripon College in Ripon, Wisconsin where he received a Bachelor of Arts degree in Environmental Studies and Biology. Upon graduation he took a job as a project manager with an environmental restoration and consulting company in the Chicago suburbs called EnCAP Inc. While there he was involved in prairie restoration and management efforts, and worked frequently with state and local agencies on a variety of restoration projects.
Tony graduated with his M.S. degree from Texas A&M University Kingsville in August 2010. Following graduation he began working with South Texas Natives as the evaluation and collections manager and is now the Research and Evaluation Coordinator. Tony's primary duties with South Texas Natives include overseeing native plant collections along with data collections and management of plant evaluations and seeding experiments, as well as green house manager. When not at work Tony enjoy spending time with his family.
Research Interest
Habitat Restoration
Native Plant Development
 
700 University Blvd., MSC 218
Rhode Hall, 210A
Work Phone:
1 (361) 593-4933