All News
The Texas Section Society for Range Management (TSSRM) hosted its annual meeting in Kerrville, Texas on October 9-11, 2019. The TSSRM Annual Meeting serves as the primary source of income to support scholarships, student contests, symposiums, field tours, publications, and professional meetings.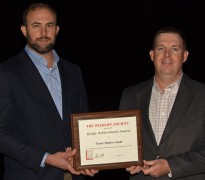 Congratulations to Texas Native Seeds for receiving the Group Achievement Award from The Wildlife Society at the 2019 Annual Conference in Reno, Nevada! The Group Achievement Award recognizes an organization's outstanding wildlife achievement that is consistent with and/or assists in advancing the objectives of The Wildlife Society.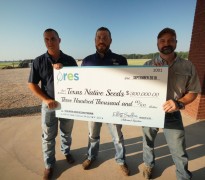 AUSTIN, Texas & RIVERBY, Texas--(BUSINESS WIRE)--The Texas Native Seeds Program is filling a crucial gap in its statewide coverage by adding the Bois d'Arc Lake Mitigation Area in Fannin County as a research site for comparative testing of native grass varieties. The three-year study will identify the best locally-adapted grasses and forbs to use for native plant restoration projects in the area, and will immediately benefit the mitigation site itself.
Pages