Deer Research Program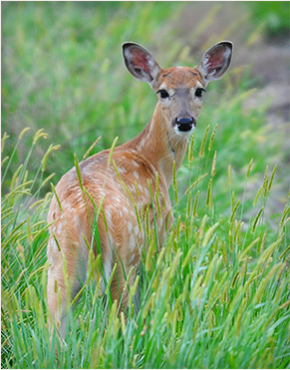 Mission
The mission of the Deer Research Program is to develop a scientific basis for the sustainable management and harvest of free-ranging white-tailed deer throughout south Texas and elsewhere.
Our Commitment
Scientists associated with the Deer Research Program are committed to conducting research relevant to free-ranging white-tailed deer in southern Texas and northern Mexico. This research seeks to increase understanding of white-tailed deer ecology and thereby increase the effectiveness of deer management. Scientists at the Institute are committed to promoting habitat management and conservation because of its importance to deer and all other wildlife. We are committed to working with landowners and deer managers in southern Texas in meeting our goals.
Featured News
The Caesar Kleberg Wildlife Research Institute (CKWRI) was founded at Texas A&M University -- Kingsville in 1981 by the Caesar Kleberg Foundation for Wildlife Conservation. During the past 35 years, CKWRI has grown to...
[more]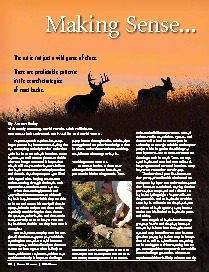 Hunters spend countless hours trying to pattern buck movements during the rut, attempting to decipher the "code" that unlocks the secret to buck locations. Some hunters use trail-camera photos to decide where to hang a...
[more]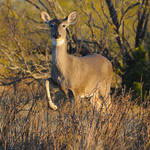 White-tailed deer are widely distributed in North America and for at least 10,000 years have been important to human beings for food, clothing, and tools. Market hunting and habitat changes in the1800s caused a precipitous...
[more]