Release & Commercialization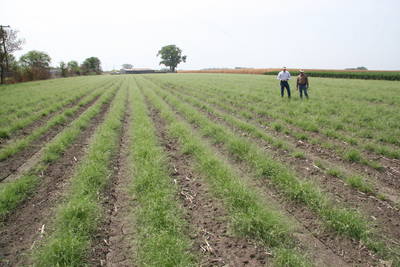 Once selections are made and large quantities of seed are produced, formal release of the species is conducted. Comprehensive data summaries are prepared and reviewed by all collaborating entities. Formal naming of the release is also completed during this phase.
Following approval of the release by all collaborating entities, Breeder Level seed of the release is distributed to commercial producers of native seed. Project personnel assist and consult with commercial growers to insure their successful production of the release. Once adequate commercial quantities are available, they are offered for sale to the public by commercial seed companies. TNS serves in a supporting role at this point, and provides consultation and assistance to the growers to insure their success.