Research
The Model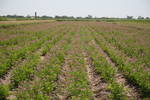 Seed sources developed by the program have been used throughout south Texas, by private landowners for habitat restoration and enhancement, in government and state sponsored conservation programs, for restoration of plugged and abandoned oil and gas wells, in wind energy fields, for revegetation throughout the extensive Eagle Ford Shale oil and gas play, and by TxDOT along public highways. Texas Native Seeds is modeled after the successful South Texas Natives (STN)Project, which released and helped commercialize 17 native seed sources in 10 years of operation in South Texas. Fourteen of these seed releases were commercially available to consumers by 2010. Two additional native seed releases from the USDA NRCS Kingsville Plant Materials Center were commercialized through the collaborative efforts of STN during this period as well.
STN has conducted extensive restoration methodology research in the region, including more than 30 demonstration restoration seedings, and research plantings on >100 acres in the region. As many as 15 additional seed sources will be released by STN in the next decade, resulting in species-diverse native seed mixes being available for restoration use in the region.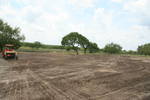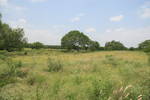 The fundamental concept of STN's and now TNS's methodology is to develop ecotypically appropriate seed sources that can be produced at a large scale and made available to consumers at reasonable prices. TNS is a research and development organization, augmenting and providing products to the commercial seed industry. We work to develop native seeds that can be produced commercially, in volumes needed by restoration professionals in order to have ecosystem level impacts on native plant and wildlife conservation.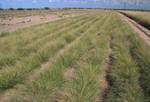 Our approach differs from that of many traditional native plant materials efforts.
 
Evaluations and selections are made in the initial stages of development at multiple locations throughout the intended region of use, resulting in widely adapted seed sources.
We focus on the development of a broad variety of plant species from multiple ecological niches, not just the high forage value, or characteristic climax community plants. Plants from all functional groups, successional stages, and vegetation states of the community and ecosystem are evaluated. Plant selections will include grasses, forbs, legumes, and woody plants, as well as annual and perennial plants, and cool and warm season species.
The goal of this process is to provide regionally adapted native seed that can be marketed as mixes to consumers. These diverse, regionally adapted seed mixes will improve the success and effectiveness of native plant community restoration efforts across Texas.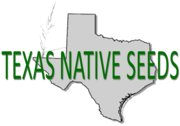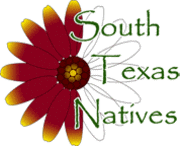 The Process
A proven, science-based process is followed in the development of each native species. Each step of the process follows rigorous scientific procedures for data collection and analysis, resulting in seed sources that can be certified by the Texas Department of Agriculture under guidelines for "Selected Texas Native Germplasm" certification.
The steps involved are:
We Need Your Help
Interested Texans can contribute greatly to the Texas Native Seeds effort.
Land Owners & Managers (Please Click here)
Philanthropist & Conservation Minded Donors (Please Click here)