Quail Parasite Study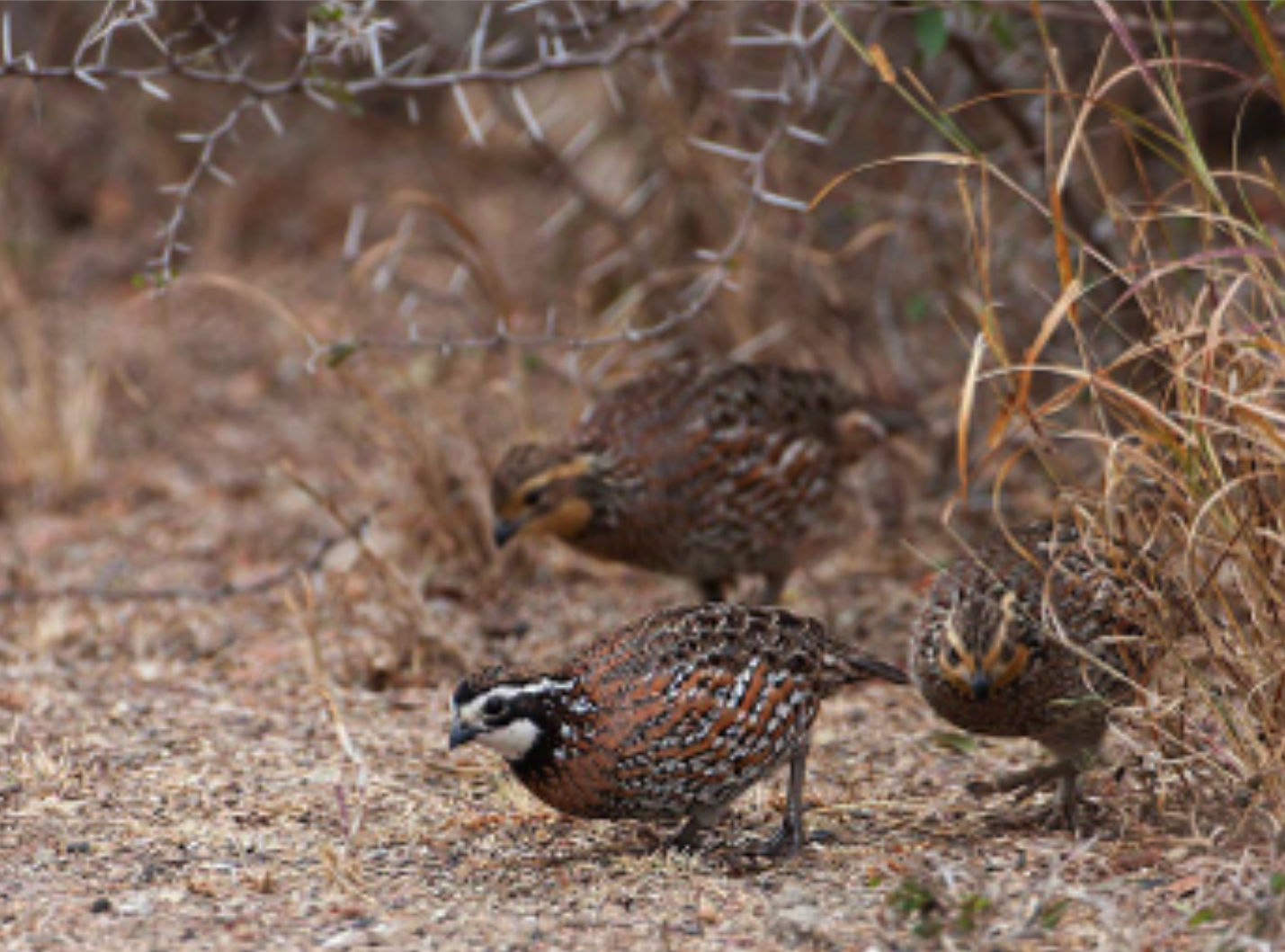 Do You Have Quail Parasites?
Ph.D. Candidate Nicole Traub is seeking quail donations from hunters and ranches in South Texas
to build a long-term dataset of quail parasites for the region. 
Your help is needed!
Your donation to Nicloe Traub's Ph.D. project has several benefits:
You will receive a free detailed report of parasites in your quail and quail in South Texas.
With your donation, we can increase our knowledge about parasites' impact on quail. 
To Learn more about how you can donate to this project and the procedures for post-harvest handling of Northern Bobwhite 
and/or Scaled Quail, click on the link below.
For more information or any questions, please contact:
Nicole Traub
(903) 363-6902 or email nicole.traub@students.tamuk.edu
or
Dr. Alan Fedynich  
alan.fedynich@tamuk.edu