Wildlife Education & Outreach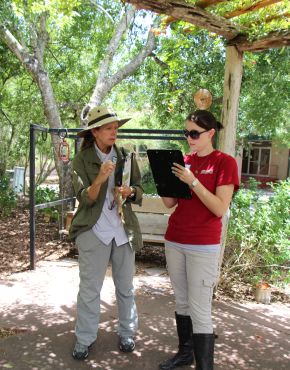 Welcome to the Education and Outreach Program
The mission of the Education and Outreach Program is to provide opportunities for people of all ages and backgrounds to learn to appreciate and understand wildlife and ecosystems through curricula development, education and outreach programs, and education research.
Our Commitment
The Education and Outreach Program strives to bridge the gap between scientific research and the public. Our research focuses on human dimensions in wildlife sciences and instructional development and education. In addition, we aim to incorporate research findings from scientists at the Caeser Kleberg Wildlife Research Institute into our programs to educate and involve the South Texas community in wildlife conservation.
Click here to view Janel Ortiz's article entitled "Wild Birds in the Classroom: Evaluation of Student Affinities, Perceptions, and Attitudes in Response to an Experiential Curriculum".