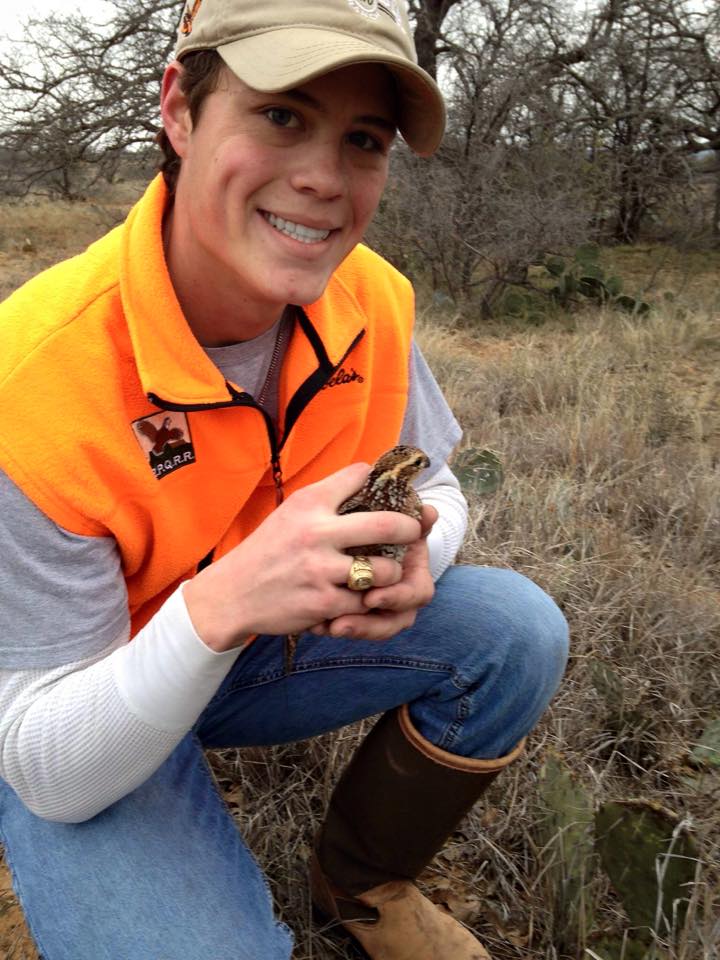 Bradley Kubecka, Master of Science
Brad grew up in Flatonia, Texas.  After high school he attended Tarleton state University where he earned his bachelors in wildlife, sustainabiltiy and ecosystem science.  Brad started with CKWRI in 2015 as a master student studying the evaluation of population indices and density estimators of Northern Bobwhites.
Why Brad Chose CKWRI:  CKWRI has a well-known reputation for quality wildlife research. As such, seeking a degree at an institute with high recognition for excellence was appealing to me.