Legacy of Caesar Kleberg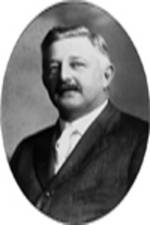 We would like to acknowledge Duane M. Leach, Ph.D., Trustee, Caesar Kleberg Foundation for Wildlife Conservation and historian for the contribution of this piece and his endeavor to keep the legacy of Mr. Caesar alive. 
Caesar Kleberg was truly a pioneer conservationist.  While earlier conservation figures such as Teddy Roosevelt and John Muir, found fame on the national stage,
Mr. Caesar's vision first took root in South Texas.  It was on the King Ranch, at his beloved Norias, where Mr. Caesar, as he was fondly called, laid the foundation for a wildlife conservation program which would become his lasting legacy.
Caesar Kleberg was born in 1873 in Cuero, Texas.  Upon graduation from the Cuero schools, he attended St. Edwards University in Austin.  It was from here that he wrote several letters confirming that his love was not that of an "indoor nature."  Caesar left Austin for Washington, D.C., where he worked as his father's congressional secretary.  His father, Rudolph Kleberg, served as a Democrat in Congress from 1897 to 1903.  Not suited to this indoor work, Caesar moved to the King Ranch in 1900 to begin work for Henrietta King and to assist his uncle, Robert J. Kleberg of ranch operations.  He would later move to the Norias Division of the King Ranch, where he made a significant impact during his 30 year tenure as foreman.
It was in his early years at Norias that he noticed the depletion of game.  He posted the following signs:  "No Hunting in the Immediate Vicinity of Norias."  By 1912, Caesar had set the hunting rules:  no game could be taken around watering areas; turkey were to be taken only with a rifle – and then to be shot in the head or neck; quail were not to be fired on at covey rise; deer season ended when the rut began.  He oversaw the restoration of the white-tailed deer, turkey and bobwhite quail back to a rangeland that was nearly depleted of them. In 1924, he released Nilgai antelope from southern Asia on the Texas range, the first such release in the western hemisphere.
In 1929, Caesar Kleberg was appointed to the State Game, Fish and Oyster Commission (now the Texas Parks and Wildlife Department).  He served on the Commission for 20 years.  His lobbying succeeded in closing the turkey season for a decade, which aided in the recovery efforts of the wild turkey.  Caesar convinced Bob Kleberg, Jr. to hire Val Lehmann in the mid-1930's as one of the first wildlife biologists to work for a private ranch in South Texas.
Caesar Kleberg passed away in 1946.  In his will he created the Caesar Kleberg Foundation for Wildlife Conservation.  Initially, the Foundation funded wildlife projects across a broad spectrum.  In the late 1970's and early 1980's, the Trustees began to redirect the funds and focus on South Texas, the place where Mr. Caesar's work had first begun.  On January 8th, 1981, the Caesar Kleberg Wildlife Research Institute was created with a gift from Caesar Kleberg Foundation for Wildlife Conservation.  The gift went to the College of Agriculture at Texas A&I University (now the Dick and Mary Lewis Kleberg College of Agriculture and Natural Resources at Texas A&M University-Kingsville).  The Foundation to this day generously supports the Institute, along with a growing number of benefactors from across the state who share Mr. Caesar's love for the wildlife and habitats of South Texas.
Caesar Kleberg was one of the great conservationists of our time.  His name appears on university bulletin boards around the world, as the Institute advertises for graduate students or research scientists.  In addition, his name now appears in hundreds of scientific journals and articles produced by Institute faculty, reporting discoveries about wildlife and their habitats.  Fortunately for all concerned – Mr. Caesar's legacy continues.