A Talk on the Wild Side Podcast


A Talk on the Wild Side
hosted by Sandra Rideout-Hanzak, Ph.D. and Rebecca Zerlin, M.S. Candidate
with Andrew Lowery, Tre' Kendall, and Gaby Olivas

Currently available on the CKWRI website and Libsyn.com
Coming soon to all major podcast platforms including:
Apple Podcasts, iHeart Radio, Spotify, Google Podcasts, Amazon Music, and more!

Do you love wildlife and nature as much as we do? Would you like to hang out with experts and amateurs alike who have a passion for all things wild? Guess what?  We knew you would!  That's why we created A Talk on the Wild Side podcast where we chat with experts and enthusiasts in wildlife management, marine conservation, and hunting and fishing in South Texas.  Topics are as lively and diverse as the resources themselves--butterflies, quail, sea turtles, fire, ocelots, native plants and more!  This is a podcast for anyone who enjoys learning more about our natural resources in an engaging and entertaining way.  

A Talk on the Wild Side is created by the Caesar Kleberg Wildlife Research Institute and supported by the Rotary Club of Corpus Christi Harvey Weil Sportsman Conservationist Award. 
---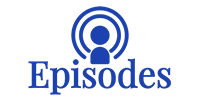 Intro to the Podcast and our Team
(June 9, 2021)

Bobwhite Quail & Environmental Cues - S1E1
Research scientist and professor, Dr. Fidel Hernandez discusses environmental ques for quail on this episode of A Talk on The Wild Side.
(June 9, 2021)
---


If you enjoy A Talk on the Wild Side, please consider supporting future episodes by making a tax-deductible donation.