A Talk on the Wild Side Podcast


A Talk on the Wild Side
hosted by Sandra Rideout-Hanzak, Ph.D. and Rebecca Zerlin, M.S. Candidate
with Andrew Lowery, Tre' Kendall, and Gaby Olivas

Currently available on the CKWRI website and Libsyn.com
Coming soon to all major podcast platforms including:
Apple Podcasts, iHeart Radio, Spotify, Google Podcasts, Amazon Music, and more!

Do you love wildlife and nature as much as we do? Would you like to hang out with experts and amateurs alike who have a passion for all things wild? Guess what?  We knew you would!  That's why we created A Talk on the Wild Side podcast where we chat with experts and enthusiasts in wildlife management, marine conservation, and hunting and fishing in South Texas.  Topics are as lively and diverse as the resources themselves--butterflies, quail, sea turtles, fire, ocelots, native plants and more!  This is a podcast for anyone who enjoys learning more about our natural resources in an engaging and entertaining way.  

A Talk on the Wild Side is created by the Caesar Kleberg Wildlife Research Institute and supported by the Rotary Club of Corpus Christi Harvey Weil Sportsman Conservationist Award. 
---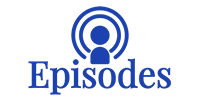 Intro to the Podcast and our Team
(June 9, 2021)

Bobwhite Quail & Environmental Cues - S1E1
Research scientist and professor, Dr. Fidel Hernandez discusses environmental ques for quail on this episode of A Talk on The Wild Side.
(June 9, 2021)

Even Dolphins Do It! - S1E2
Dr. Dara Orbach, Assistant Professor of Marine Biology at Texas A&M University-Corpus Christi, discusses her research on dolphin functional anatomy and behavioral ecology, as well as the dolphin population in the Corpus Christi region of the Gulf of Mexico.
(June 25, 2021)

Horned Lizards, Coyotes, and Roadrunners! Beep, Beep! - S1E3
Dr. Scott Henke, Research Scientist at CKWRI, discusses his research on Texas Horned Lizards and his research on coyotes also.
(July 6, 2021)
Introducing... Introduced Bluestems! - S1E4
Dr. Megan Clayton, Associate Professor and Extension Range Specialist at Texas A&M AgriLife Extension in Corpus Christi, tells us all we need to know about introduced bluestems in Texas.
(July 20, 2021)
Oodles of Nurdles! A Plastic Pollution Hurdle! - S1E5
Dr. Jace Tunnell, the Director of Mission-Aransas National Estuarine Research Reserve, discussed nurdles and their impacts on the Texas Gulf Coast and elsewhere.
(August 3, 2021)
Chronic Wasting Disease in Texas - S1Bonus
Mr. Mitch Lockwood, the Big Game Program Director for Texas Parks & Wildlife Department takes on the serious subject of Chronic Wasting Disease, CWD, and the latest information on its prevalense in Texas.
(August 10, 2021)
 The  Big Shooter! Photographer Wyman Meinzer - S1E6
Mr. WymanMeinzer, the State Photographer of Texas,takes us on a journey through his career. We talk about his favorite subjects, accomplishments,challenges,and some fun times!
(August 20, 2021)
White-tailed Deer Dating: There's not an App for that - S1E7
Dr. Randy DeYoung, Professor and Research Scientist at the Caesar Kleberg Wildlife Research Institute, tells us all about white-tailed deer buck breeding strategies.
(August 31, 2021)
Pearls of Wisdom about Oyster Reefs - S1E8
Dr. Jennifer Pollack, the Harte Research Institue Chair for Coastal Conservation & Restoration, teaches us all about oysters, oyster reef restoration, and some cool tidbits about oyster and their various flavors!
(September 14, 2021)
---


If you enjoy A Talk on the Wild Side, please consider supporting future episodes by making a tax-deductible donation.