A Talk on the Wild Side Podcast

A Talk on the Wild Side
hosted by Sandra Rideout-Hanzak, Ph.D. and Rebecca Zerlin, M.S. Candidate
with Andrew Lowery, Tre' Kendall, and Gaby Olivas
Currently available on the CKWRI website, Libsyn.com,
Apple Podcasts, iHeart Radio, Spotify, Google Podcasts, Amazon Music, and more!
Do you love wildlife and nature as much as we do? Would you like to hang out with experts and amateurs alike who have a passion for all things wild? Guess what?  We knew you would!  That's why we created A Talk on the Wild Side podcast where we chat with experts and enthusiasts in wildlife management, marine conservation, and hunting and fishing in South Texas.  Topics are as lively and diverse as the resources themselves--butterflies, quail, sea turtles, fire, ocelots, native plants and more!  This is a podcast for anyone who enjoys learning more about our natural resources in an engaging and entertaining way.  
A Talk on the Wild Side is created by the Caesar Kleberg Wildlife Research Institute and supported by the Rotary Club of Corpus Christi Harvey Weil Sportsman Conservationist Award. 
---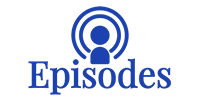 Intro to the Podcast and our Team  |  Season 1 Episodes
Apiculture is the Bee's Knees! – S2 E1
Dr. Juliana Rangel of Texas A&M teaches us about honeybees and native bees in Texas.  We discuss the mite that is causing colony collapse and ways to support bees in our own backyards.   
(June 7, 2022)
Eat, Prey, Dove! – S2 E2
In this episode we talk doves with Owen Fitzsimmons, the Webless Migratory Game Bird Program Leader at Texas Parks and Wildlife Department.  Owen discusses dove hunting, ecology and more. .   
(June 21, 2022)
No Fowl Language. Just Turkey Talk! – S2 E3
We get the latest scoop on wild turkeys from Jason Hardin, the Wild Turkey Program Leader at Texas Parks and Wildlife Department.  Hear about turkey population restoration and hunting in Texas.  Eastern, Rio Grande, Merriam's - we talk about them all.
(July 5, 2022)
Bringing Back Baffin Bay! – S2 E4
Dr. Michael Wetz at Texas A&M Corpus Christi and Kiersten Stanzel of the Coastal Bend Bays & Estuaries Program join us to discuss their Brining Back Baffin project. We talk about challenges associated with restoring an entire watershed.
(July 19, 2022)
The Avian Rebbe! – S2 Bonus
In this bonus episode, Sandra talks with Aaric Elsenstein, the Avian Rebbe. Aaric shares his thoughts about how birdwatching can bring us comfort during hard times and how nature can teach us that we are more alike than we are different.
(July 26, 2022)
Oh, Quail Yes! – S2 E5
Getting antsy for quail season? We got you covered. We talk to Dr. Abe Woodard of the East Foundation about quaill hunting, setting harvest limits, and much more in this episode. 
(August 2, 2022)
Alternative Fuels! – S2 Bonus2
We're bringing you another bonus episode!  This time we hear from Tyler Herrmann, alternative fuels expert, about vehicle fuel alternatives with the potential to make positive impacts for wildlife, habitat, wild places, and people too! 
(August 9, 2022)
When (Wild) Pigs Fly! – S2E6
We're talking wild pigs in this episode.  Our guest, Dr. John Tomeček, is an Associate Professor and Extension Wildlife Specialist at Texas A&M University.   We get into the mud with all the dirty details of wild pigs, the damages they cause to ecosystems, health concerns they bring, and methods of control.
(August 16, 2022)
Fastest Hooves in the West! – S2E7
We get the current scoop on the pronghorn populations in Texas from Shawn Gray, the Mule Deer and Pronghorn Program Leader at Texas Parks and Wildlife Department.  Learn all about this wild west icon's natural history and more!
(August 30, 2022)
Ben Masters and Mountain Lions! – S2E8
Ben Masters joins us in this episode for a discussion of wildlife filmmaking, and some stories from his latest film, Deep in the Heart.  He also shares a project near and dear to his heart—improving state regulations for more humane and ethical mountain lion trapping. 
(September 13, 2022)
Texas Master Naturalists! – S2E9
We hear from Mary Pearl Meuth, who is the Assistant State Coordinator for the Texas Master Naturalist program.  She tells us what it means to be a Master Naturalist, how to become one, and some of the great benefits of this state-wide program.
(September 27, 2022)
Invasion of the Brown Widows! – S2E10
In this episode we talk to Ashley Wahlberg about some of the East Texas spiders she studies, and the invasive brown widow spider.  We hear about the impacts of the brown widow on the ecosystems it's invading.  We recorded this episode on Zoom also; you can find it here on our YouTube channel! 
(October 12, 2022)
Vampires We Love, and Why We're Batty About Them! – S2E11
We hear from Dr. Amanda Adams, Director of Research Coordination for Bat Conservation International.  We learn about ecosystem services that bats provide, the growing problem of White-Nose Syndrome, and vampire bats too!
(October 26, 2022)
Dear me! No, Deer U! – S2E12
Joint episode with Deer U podcast—We ask Dr. Mike Cherry about managing white-tailed deer in the South Texas brush country, and how it may compare or contrast to managing deer in the forests of the coastal plain in the southeastern U.S. or the Appalachians.  Co-hosted by Dr. Bronson Strickland of Deer U.  This is a short version focused on deer.  We have a long version with a discussion of prescribed fire effects on deer habitat as a bonus.  Take your pick!
(November 8, 2022)
Dear Me! No, Deer U! Long Version Bonus
Long version of Dear Me! No, Deer U! S2E12.  Joint episode with Bronson Strickland of Deer U podcast.  This is our whole conversation, and we talk quite a bit about using fire for deer habitat.  Some of the fire conversation was removed for the short version.  Take your pick!
(November 8, 20122)
Stewards of the Wild! – S2E13
We chat with Katie Spurgin of the state's unique Stewards of the Wild program.  Hear all about the work the Stewards program is conducting and how you can get involved.
(November 22, 2022)
Plant Talk with Planthropology! – S2E14
Dr. Vikram Baliga, creator of the Planthropology podcast of Texas Tech University, joins us to talk about multipurpose landscapes, ridiculous videos about seed germination hacks, and podcasting about your passions.
(December 6, 2022)
Update on CWD within Texas - S2E15
In this episode we get an update from Dr. Hunter Reed, Wildlife Veterinarian with Texas Parks and Wildlife Department, about the current status of Chronic Wasting Disease (CWD) within the state of Texas.  We also talk about recently-enacted testing protocols and other new regulations for detecting and controlling CWD in wild deer populations.
(December 20, 2022)
Alligator Gar—Gargantuan Fish! - S2E16
Join us as we learn all about Alligator Gar from Dan Daugherty, Research Biologist at TPWD's Heart of the Hills Fisheries Science Center.  Gar fishing, gar biology, gar fun facts, Gargantuan!
(January 3, 2023)
A Plate on the Wild Side - S2E17
Sandra and Andrew talk with Jesse Griffiths about his wild life as a game chef and hunting guide, his restaurant, Dai Due, and his books.  Join us for some inside scoop on preparing and cooking wild game!
(January 18, 2023)
Foraging Texas; Eat the Wild Plants!  - S2E18
Our guest, Mark "Merriwether" Vorderbruggen, is a wild plant foraging enthusiast.  He shares his best advice for foragers and great tips for beginners who are interested in learning how to forage wild plants and mushrooms for food.  Learn what your ancestors knew!
(January 31, 2023)
---
If you enjoy A Talk on the Wild Side, please consider supporting future episodes by making a tax-deductible donation.