A Talk on the Wild Side Podcast

A Talk on the Wild Side
hosted by Sandra Rideout-Hanzak, Ph.D. and Rebecca Zerlin, M.S. Candidate
with Andrew Lowery, Tre' Kendall, and Gaby Olivas
Currently available on the CKWRI website, Libsyn.com,
Apple Podcasts, iHeart Radio, Spotify, Google Podcasts, Amazon Music, and more!
Do you love wildlife and nature as much as we do? Would you like to hang out with experts and amateurs alike who have a passion for all things wild? Guess what?  We knew you would!  That's why we created A Talk on the Wild Side podcast where we chat with experts and enthusiasts in wildlife management, marine conservation, and hunting and fishing in South Texas.  Topics are as lively and diverse as the resources themselves--butterflies, quail, sea turtles, fire, ocelots, native plants and more!  This is a podcast for anyone who enjoys learning more about our natural resources in an engaging and entertaining way.  
A Talk on the Wild Side is created by the Caesar Kleberg Wildlife Research Institute and supported by the Rotary Club of Corpus Christi Harvey Weil Sportsman Conservationist Award. 
---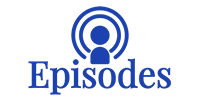 Intro to the Podcast and our Team  |  Season 1 Episodes  |  Season 2 Episodes
 
Dragons and Damsels that Fly! – S3E10
Wizzie Brown with Texas A&M Agrilife joins us for a discussion of dragonflies and damselflies.  We learn lots of fun facts about both and how to tell the difference.
(November 29, 2023)
Monkeys in Texas? Snow Way! - S3E9
Lou Griffin and Sarah Bird answer all our questions about the snow monkey troop in Texas.  Why are they here? How did they get here? What is their history? What is their future?
(November 7, 2023)
You Better Strike on this Sharelunker Episode! - S3E8
Calling all fishing enthusiasts!  We have Natalie Goldstrohm from the Toyota Sharelunker program on the show this time.  And, we're talking about all the amazing bass and fantastic fishing lakes across Texas! 
(October 25, 2023) 
Oh Deer! Hunting Season is Almost Here! - S3E7
It's been a hot summer, and we're ready for fall!  We're gearing up for deer season in this episode!  We talk with Jacob Dykes of Texas A&M Agrilife Extension about food plots, the hunting forecast for this year, and much more!
(October 11, 2023)
Finding Homies with Scales; The Search for Spot-Tailed Earless Lizards! - S3E6
In this episode, we hear from Drake Rangel about his masters' thesis research on Spot-Tailed Earless Lizards—what they are, where they live, how to find them, and who's eating whom out there.
(September 26, 2023)
Oops, We Did It Again! More Biology Blunders! - S3E5
This is our second compilation of Biology Blunders from our interviews, and you might hear some interesting AI voices as well…  Anyway, have a laugh along with us in this light-hearted episode!
(September 19, 2023)
Even Wildlife Rescue is Bigger in Texas! – S3E4
Did you know the Texas State Aquarium is actively involved in wildlife rescue and rehab?  Learn more about it along with us as we talk with Dr. Carrie Ullmer, Head Veterinarian at the Texas State Aquarium.
(August 29, 2023)
Dinosaurs in Texas? That Tracks! - S3E3
Dinosaur Valley State Park Lead Interpreter, Zach Riggs, joins us for a conversation about the dinosaur tracks in the park, what dinosaurs made them, how they were discovered, and so much more!   
(August 15, 2023)
This Episode is for People Who Love Birds! - S3E2
We chat with Danielle Belleny about birding, writing books, and including people of color in wildlife management in this episode.  Learn about birding in cemeteries, Black Birders Week, and more!
(August 1, 2023)
Sneak Beak into Aplomado Falcons! - S3E1
We're officially into year 3 of the podcasting game!  And, we're kicking off this new season with Aplomado Falcons.  Brian Mutch of The Peregrine Fund joins us for a discussion of the falcons in southern Texas and efforts to restore their populations.
(July 18, 2023)
---
If you enjoy A Talk on the Wild Side, please consider supporting future episodes by making a tax-deductible donation.