Deer Associates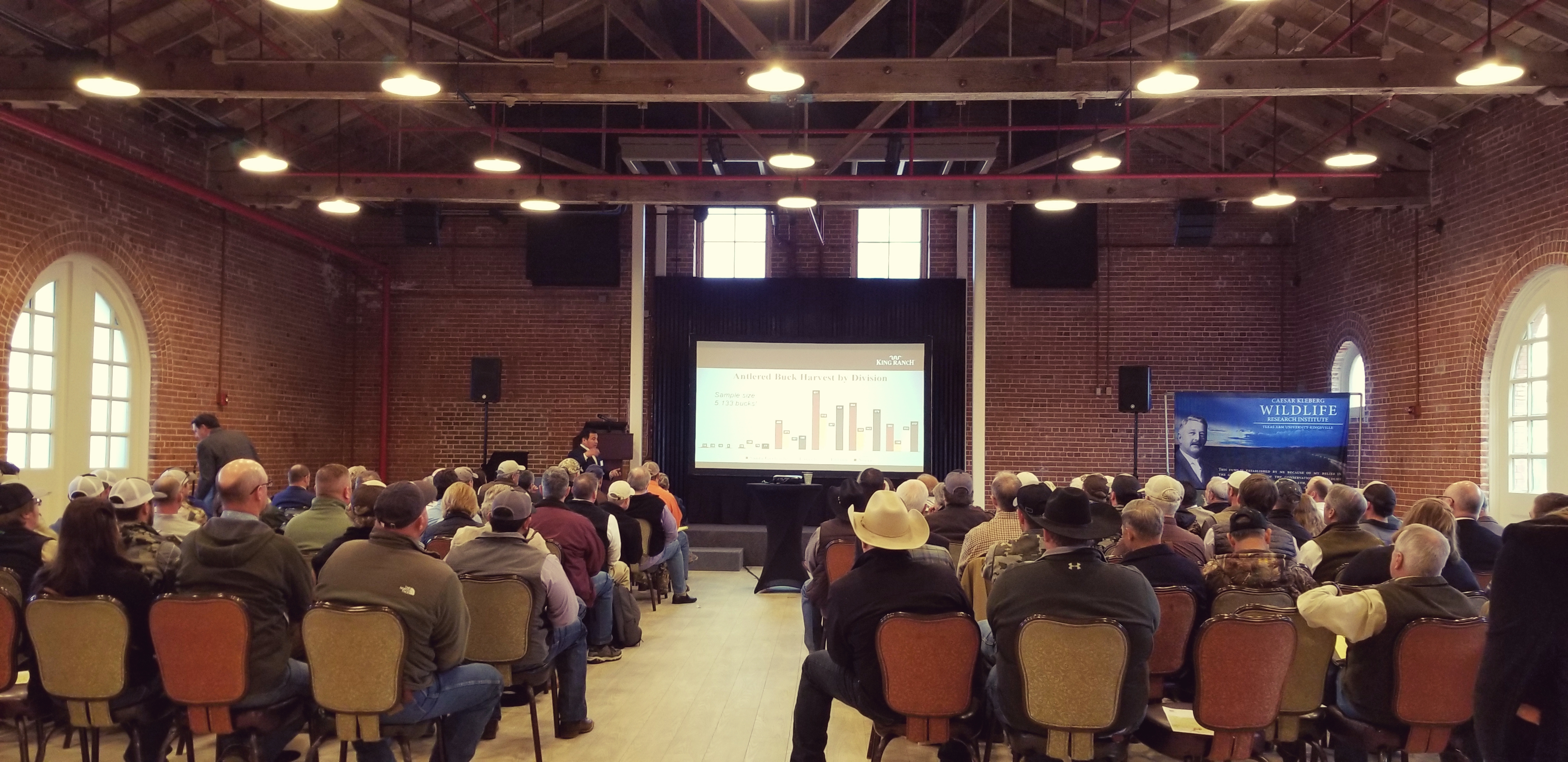 The Deer Associates Program under the CKWRI Deer Research Program provides private landowners, wildlife managers, agencies, biologists, commercial hunting operations, and deer enthusiasts with the latest findings from deer-related research being conducted at the Caesar Kleberg Wildlife Research Institute. We provide an eNews letter several times through the year. This eNews provides the latest information on deer research findings written by deer experts from the Institute and other collaborating entities. If you would like to sign up to receive the eNews, free of charge, please sign up here.
Additionally, the Deer Associates Program hosts an annual Deer Research Meeting to provide an opportunity for deer enthusiasts to come together to discuss the latest research findings.  The meeting is typically held the first Friday in March. More information concerning the meeting may be found here: Deer Research Meeting. 

2019 Presentations - March 1, 2019
Variation in Accuracy of Aging by Tooth Wear: Effects of Sandy Soil and Supplemental Feed
Oscar Cortez - King Ranch, Inc.
Patterns of Supplemental Feed Use: Season, Deer Density, Feeder Density, and Feed Waste
Emily Belser - CKWRI

The Conundrum of Sandy Soil: Variation in Deer Body and Antler Size Across South Texas
Randy DeYoung - CKWRI

The Latest on Chronic Wasting Disease in Texas
Bob Dittmar - Texas Parks and Wildlife Department

The Importance of Birth Year in Buck Body and Antler Size
Masa Ohnishi, CKWRI

Where Do All the Fawns Go?
David Hewitt, CKWRI

Past Presentations