Deer Associates & Deer Research Meetings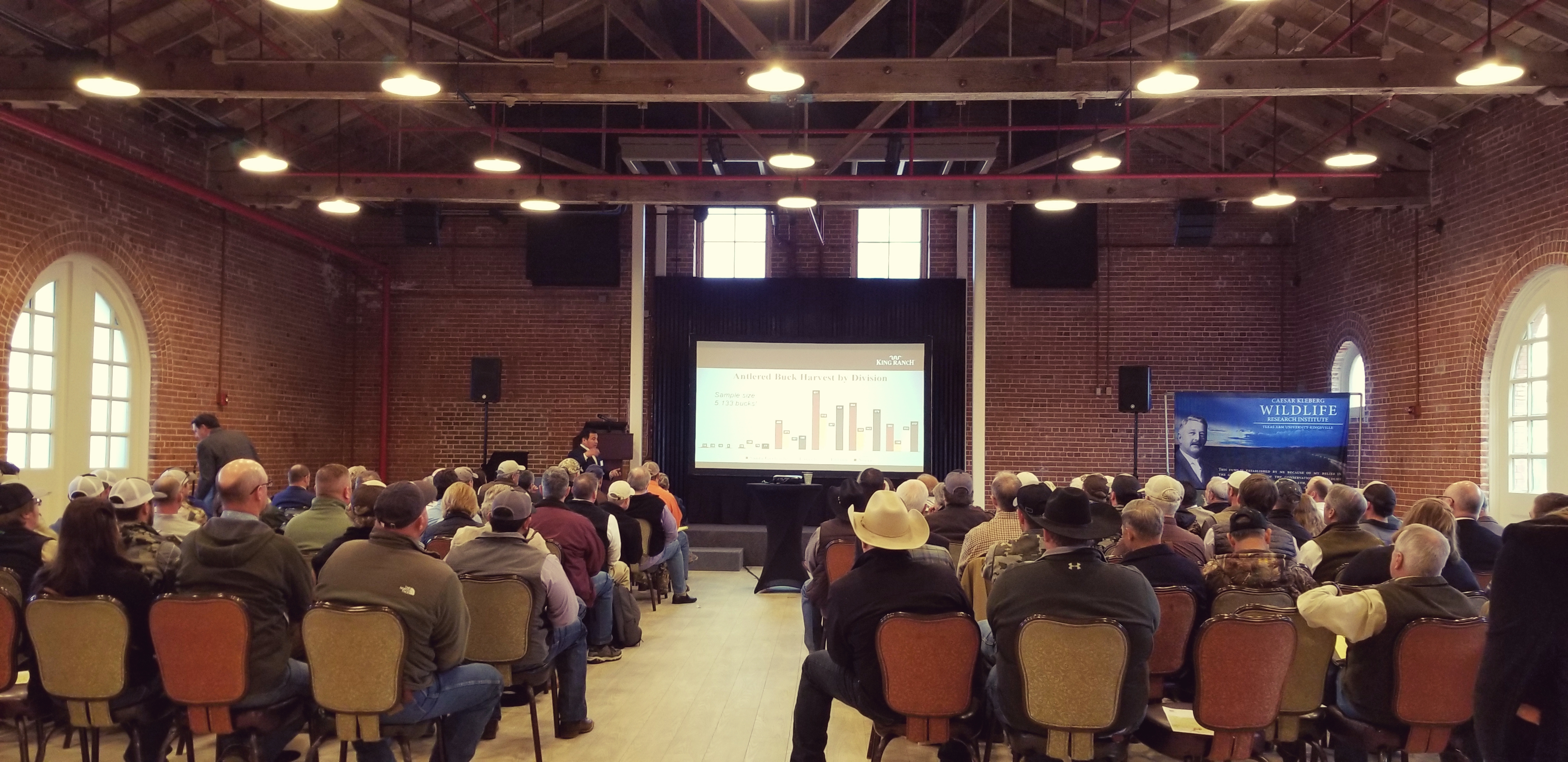 The Deer Associates Program under the Patton Center for Deer Research provides private landowners, wildlife managers, agencies, biologists, commercial hunting operations, and deer enthusiasts with the latest findings from deer-related research being conducted at the Caesar Kleberg Wildlife Research Institute. We provide an eNews letter several times through the year. This eNews provides the latest information on deer research findings written by deer experts from the Institute and other collaborating entities. If you would like to sign up to receive the eNews, free of charge, please sign up here.
Additionally, the Deer Associates Program hosts an annual Deer Research Meeting to provide an opportunity for deer enthusiasts to come together to discuss the latest research findings.  The meeting is typically held the first Friday in March. More information concerning the meeting may be found here: Deer Research Meeting. 
---
2023 Presentations - March 3, 2023
Patton Center for Deer Research
Dr. Michael Cherry, CKWRI
Breeding Values and Heritability of Antler Traits: An Update from the East-West Yana Project
Cole Anderson, CKWRI
Effects of Cattle Stocking on Nutritional and Reproductive Metrics in Deer
Bryan Spencer, CKWRI
Recent Insights on Deer Survey Methods
Dr. Randy DeYoung, CKWRI
Timing of Rainfall Influences Offspring Quality in Deer in a Semi-arid Environment
Miranda Hopper, CKWRI
Mule Deer Management in the Trans-Pecos: New Insights and Emerging Issues
Dr. Justin French, Sul Ross State University
---
Past Presentations