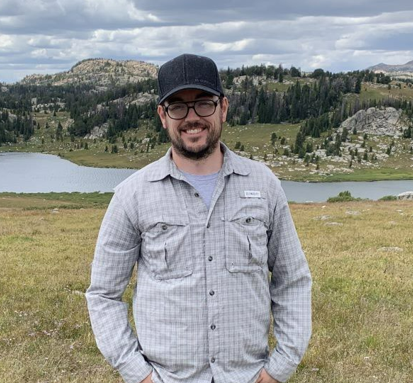 Texas Native Seeds, Assistant Director - Permian Basin - Panhandle
Jameson grew up in the Western Cross Timbers of North Central Texas in Bowie. After high school, he attended a local community college and worked as a ranch hand on local ranches and a nature preserve. In 2009, Jameson took his first botany course and thus began his interest in native plants and grasslands.
He is a graduate of Sul Ross State University with a Bachelor of Science in Natural Resource Management, and a graduate of Eastern Oklahoma State College with an Associate of Applied Science in Forest Technology.
Jameson was a student technician at Sul Ross State University during the fall semester of 2012. In 2014, he returned to work as a full-time technician as a staff member of SRSU-Borderlands Research Institute, remaining in that role until 2019. 
Previously, he worked in Colorado as a timber faller on beetle-killed Lodgepole Pine forests, as a volunteer hazard tree faller for Oklahoma State Parks, and then moved to Nebraska to work as a restoration assistant for Prairie Plains Resource Institute, a pioneer of the local ecotype restoration model.  
In November of 2022, Jameson joined the Texas Native Seeds Program as the new Assistant Director for the Permian Basin-Panhandle Native Seed Project.
Jameson and his wife, Michaela, have 4 dogs and a cat. They enjoy road trips, camping and hiking, and helping to build homes with Habitat for Humanity.