Endowments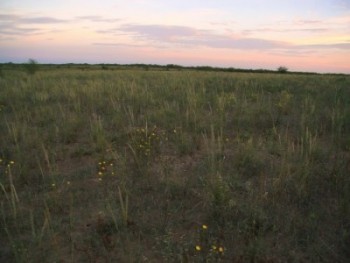 The Texas landscape is changing. The need for wildlife and habitat research and the expansion and development of new and innovative management techniques in South Texas has never been greater. With the boom in oil and gas production, the growing trend in urbanization of Texas cities and towns, and the inevitable generational fragmentation of privately owned farms and ranches, the Caesar Kleberg Wildlife Research Institute must be prepared to face the future. We must help landowners, corporate partners, and the next generation of wildlife biologists in ways that conserve the land and wildlife for future generations.
Investing in the Caesar Kleberg Wildlife Research Institute today, will ensure the future of wildlife and their habitat in South Texas for tomorrow. Your generous gifts help us make an impact like no other, allowing us to recruit and support top graduate students and provide vital resources to our world-class scientists. Endowments allow all research programs to:
Leverage research funds from other organizations such as state and federal agencies, NGOs, and private foundations that require a matching gift in order to fund a project.
Recruit top graduate students through the prestige of named fellowships.
Add value to existing projects by bringing on additional support to expand research into areas not currently covered. 
Develop postdoctoral positions in order to support, expand, and strengthen research in our areas of focus.
Cash Donation: Many donors choose to make a one-time gift using cash, check, or credit card. A gift of any amount may be directed to any of the programs listed. 
Appreciated Stock: You may choose to support our campaign through stock contributions. To learn more about making stock contributions, please contact Dr. Fred Bryant or Gina Cavazos.
Multi-year Installments: Multi-year installments are available to those donors who wish to make a pledge and divide their gift over 3 to 5 years. 
Estate Planning: Gifts made to the Institute through your estate is an option that you might consider as the right choice for you and your family. To learn more about how you can make a difference by contributing this way, please contact Dr. Fred Bryant.
To give a cash donation online, please click the button below.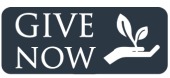 Program Support
Endowed Centers - Gift of $2.5 million
Endowed Chairs - Gift of $1 million
Professorships - Gift of $750,000
Endowed Post Doctoral Fellowships - Gift of $650,000
Laboratories - Gift of $500,000 
Student Support
Endowed Fellowships - Gift of $500,000
Named Funds: Named Funds may be directed toward any area of research or toward the Director's Infrastructure Endowment to create a Named Fund for Wildlife Research and require a minimum gift of $50,000.
 All endowed funds are held in trust by the Texas A&M University-Kingsville Foundation, a 501 (c)3 charitable organization. To learn more about how you can make a difference for the wildlife and habitat of South Texas, please contact:
Dr. Fred Bryant 
fred.bryant@tamuk.edu
or
Caroline McAllister
caroline.mcallister@tamuk.edu