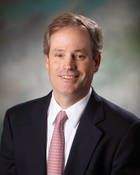 Bryan Wagner was born in Fort Worth, Texas.  He graduated from the University of Texas in Austin with a degree in Geology.  He is President and owner of Wagner Oil Company, Fort Worth.  The company is active in oil and gas exploration, acquisitions and exploitation in Louisiana, Oklahoma, Texas and S.E. New Mexico.
He is a former trustee of Fort Worth Country Day School and a director of K-Life in Fort Worth.  He serves on the Geology Foundation at the Jackson School of Geosciences U.T. Austin (currently, Chairman).  Bryan is a member of the Young Presidents Organization YPO, and the All American Wildcatters.  He serves as a director of Texas Wildlife Association TWA and is an active supporter of the Bobwhite and Buckskin Brigades. Bryan is a director of the East Wildlife Foundation EWF (currently, Chairman) and serves on the Advisory Board of the Caesar Kleberg Wildlife Research Institute. He owns and operates Wagner Ranch in Duval and Jim Hogg Counties, Texas.    
Bryan and his wife Allison of 28 years, have 5 children, Campbell, Caroline, Allie, Eliza and Lauren.