Wildlife Habitat Research Laboratory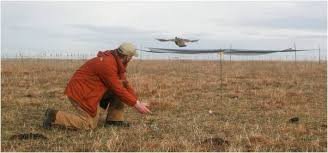 The Wildlife Habitat Laboratory, located in the Kleberg Agriculture Building on the campus of Texas A&M University-Kingsville, began in 1982 under the College of Agriculture. The current facility houses an extensive herbarium and laboratory equipment used for wildlife habitat research.
 The roots of the herbarium can be traced back to the founding specimens collected and organized by Dr. Russ Pettit during the fall of 1968 to the spring of 1969. Dr. Lynn Drawe acquired the small collection in January of 1970, and for the next four years he and his students organized and expanded the herbarium by collecting numerous plant species throughout south Texas. Upon the arrival of faculty member, Dr. Terry McLendon, the herbarium collection was well organized and housed in specialized herbarium cabinets in the John Howe Agriculture Building. In 1981, Dr. Timothy Fulbright accepted an appointment with the College of Agriculture teaching Range Plants and assumed the responsibilities of the collection when it was moved to its current location. Since this time, the King Ranch and O'Connor Ranch have both donated comprehensive herbariums that include plant species collected from their respective ranches. Many university students and faculty members have also contributed specimens to the herbarium over the last twenty-five years.
To date, the herbarium has over 800 different plant species, primarily from south Texas. Students from the Rangeland Plants class have used this herbarium to learn taxonomic skills for identifying plant species important to wildlife and livestock. Additionally, the Range Plant Team, initiated in the early 1990s, uses the plant mounts to prepare for state and national competitions held at the annual Society for Range Management and Texas Chapter of the Wildlife Society meetings. This resource has been the spring board for the Team's successes, placing first or second at numerous state meetings. Funds allocated through the Houston Livestock Show and Rodeo supported a plant team coach from 1996 through 2005.
Facility Description
Existing equipment in the laboratory includes a drying oven for evaluating plant matter, freezers and a refrigerator for preserving biological samples, and several computers for graduate student data analysis. The herbarium collection provides plant samples for use in plant identification for both academic and research purposes.