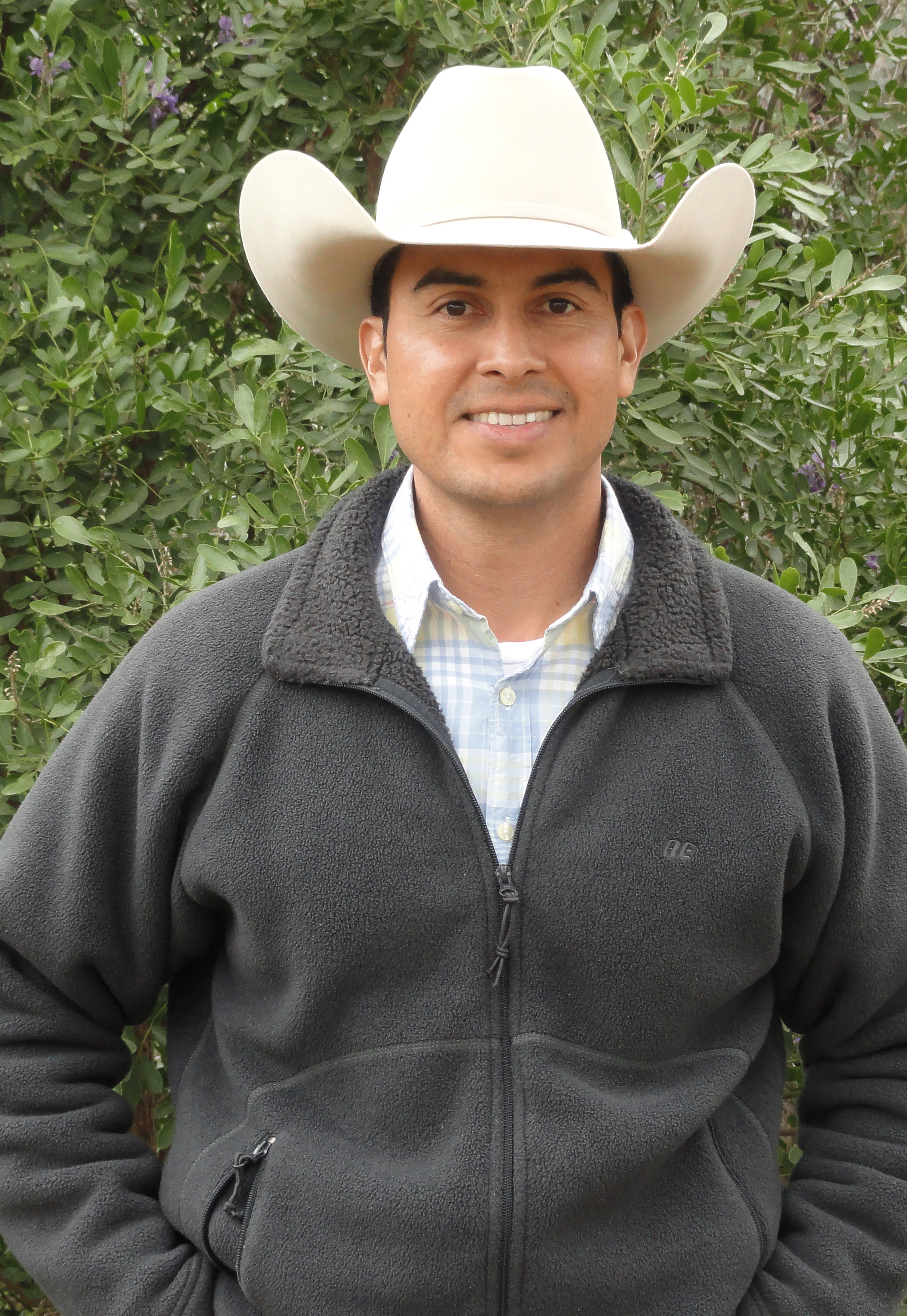 Research Scientist and Regents Professor
Alfred C. Glassell, Jr. Endowed Chair for Quail Research
Fidel Hernández is a Professor in the Department of Rangeland and Wildlife Sciences and holds the Alfred C. Glassell, Jr. Endowed Chair for Quail Research.  Fidel is a native of Brackettville, Texas and was raised on a working ranch on the western fringe of the Edwards Plateau.  His research interests involve wildlife-habitat relationships, rangeland ecology and management, and population ecology.  He is a Certified Professional in Rangeland Management with the Society for Range Management.
Fidel has authored more than 100 scientific articles, seven book chapters, and two books.  He serves as a reviewer for several international journals including The Journal of Wildlife Management, Rangeland Ecology and Management, American Midland Naturalist, Western North American Naturalist, and others.  Fidel also has served as a Panel Review member for the National Science Foundation, US Department of Agriculture, International Aridlands Consortium, and Environmental Protection Agency.
Fidel has served as President of the Texas Chapter of The Wildlife Society (TWS) (2007–2008) and Southwest Section Representative to TWS Council (2015–2018).  He currently serves as President of the Southwest Section of TWS (2020–2021).  Fidel also serves or chairs several professional committees with The Wildlife Society as well as Society for Range Management.  Fidel and coauthors have received numerous awards for Outstanding Scientific Publication.  He and his graduate students have presented more than 300 papers at various scientific conferences, with his students being winners of several awards for Best Student Research or Presentation.
Fidel received the Texas A&M University System Chancellor's Teaching Excellence Award in 2010 and the Rising Star Award for Texas A&M University-Kingsville in 2011.  He was awarded Professional Conservationist of the Year by the Harvey Weil Sportsman Conservation Trust in 2016.  During 2014–2015, Fidel was selected as Fulbright Scholar.  He was awarded a teaching-and-research Fulbright award to teach classes in rangeland and wildlife management with the Institute of Patagonia and University of Magallanes in Chile and to investigate rangeland and wildlife sustainability on grazed Patagonian steppe.  Fidel continues engaged in the Fulbright U.S. Scholar Alumni Program.
Research Interest
Wildlife-Habitat Relationships
Rangelands Ecology and Management
Upland Gamebirds
Courses Taught
Principles of Wildlife Management
Rangeland and Wildlife Ecology
Rangeland Plants
Human-Wildlife Conflicts
Population Ecology
Wildlife Habitat Management
Ecology and Management of Wildlands