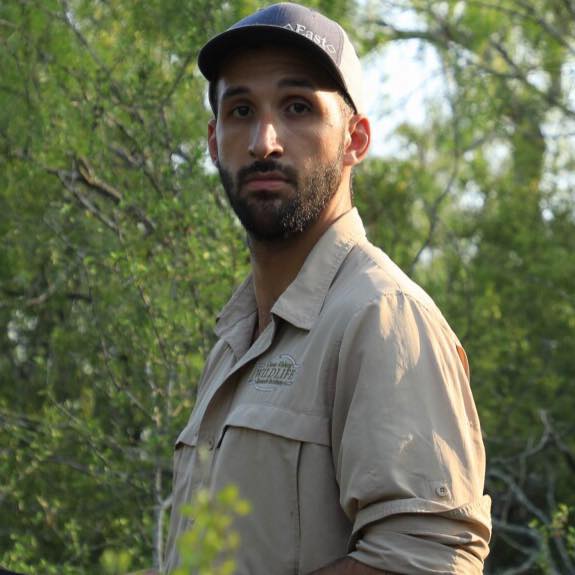 Assistant Professor of Research
Dr. Jason Lombardi is a carnivore and landscape ecologist. His research interests integrate concepts and approaches used in landscape ecology, remote sensing, and wildlife ecology to understand the patterns and processes that shape how carnivores and other taxa interact with their environment, anthropogenic forces, and other species at multiple spatial scales. Jason received his Bachelor of Science degree in Conservation and Wildlife Management from Delaware Valley University (2010) and a Master of Science degree in Forestry from the Arthur Temple College of Forestry and Agriculture at Stephen F. Austin State University (2014). His M.S. research focused on the response of coyotes, bobcats, gray and red foxes to natural and anthropogenic factors in a small urban area. In 2015, he served as a Research Professional I with the Warnell School of Forestry and Natural Resources at the University of Georgia where he examined the occurrence of Allegheny woodrats, eastern spotted skunks, long-tailed and least weasels in Shenandoah National Park, Virginia.
He received his Ph.D. in Wildlife Science from the Caesar Kleberg Wildlife Research Institute at Texas A&M University-Kingsville (2020).  His doctoral research was focused on using satellite imagery, camera traps, and GPS data to understand factors of ocelot occurrence on large working rangelands in South Texas in collaboration with the East Foundation. In 2019, he (along with Dr. Mike Tewes) began a collaboration with the Texas Department of Transportation to examine the effectiveness of cattle guards, fences, and wildlife crossings for ocelots along FM 1847 and Hwy 77 in Cameron and Willacy counties, respectively. For his postdoctoral appointment, Jason will collaborate with the Texas Department of Transportation to examine the landscape ecology of ocelot-transportation interactions to guide project planning to reduce ocelot road mortality.  He will also continue involvement with the population monitoring of ocelots on the East Foundation's El Sauz Ranch. He also serves on the Resolutions Committee for the American Society of Mammalogists. 
Updated Publications: