All News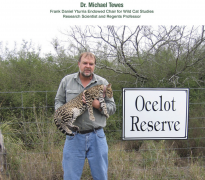 The narrative from the 37th Annual Faculty Lecture presented by Dr. Michael Tewes is now available online. Read Dr. Tewes' explanation of the conservation challenges facing the elusive ocelot, a decoratively spotted feline adorning natural areas in the Western Hemisphere. Its northern range reaches the southern tip of Texas with fewer than 80 ocelots remaining in two small isolated populations. Click here to view the narrative.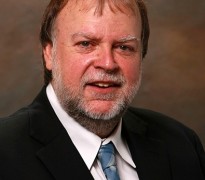 KINGSVILLE (March 26, 2019) — Dr. Michael Tewes has been studying the elusive ocelot for 35 years. During that time, several ideas have come forward from various agencies and private landowner on how to protect their small number. Tewes will present the 37th Annual Faculty Lecture at 4 p.m., Monday, April 8, in the auditorium at the Caesar Kleberg Wildlife Center. His program is entitled Conservation Status and Recovery of the Endangered Ocelot in the United States—A 35-Year Perspective.
Texas Native Seeds receives prestige award. The Texas Commission on Environmental Quality revealed the winners of the prestigious Texas Environmental Excellence Awards today. Governor Greg Abbott and TCEQ commissioners jointly selected the ten winners—based on recommendations from a Blue-Ribbon Committee—in nine categories. The 27th annual edition of these awards include efforts to use less water or energy, to educate the public about natural resources, and to reduce pollution.
Pages