2018 Quail Research Meeting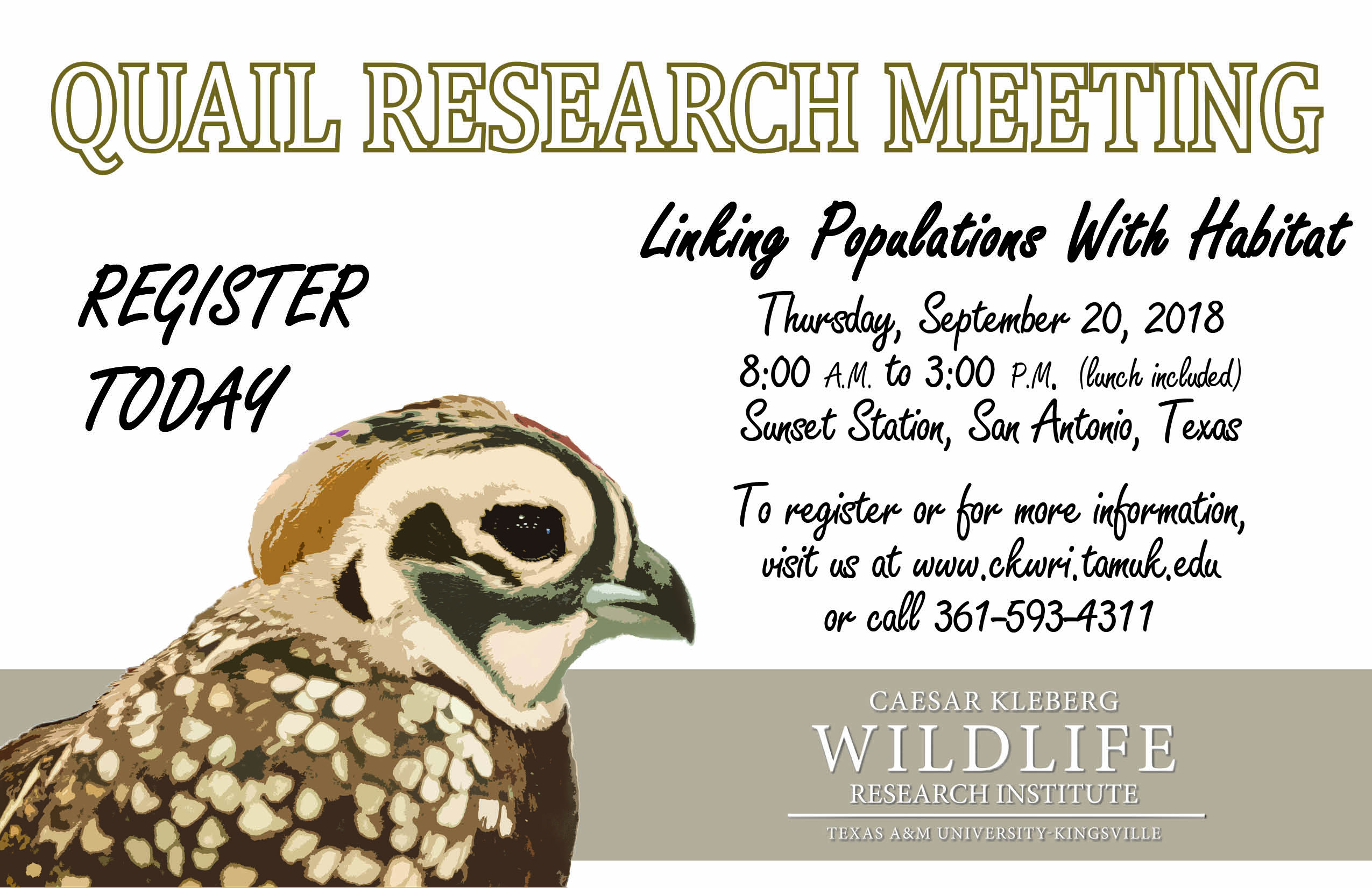 TOPICS WILL INCLUDE:
Landscape-scale effects of habitat fragmentation on Bobwhites in Texas, Oklahoma and Louisiana
A brighter future for Mearns Quail on the Edwards Plateau?
Invasive grasses and Blue Quail: How do they cope?
and much, much more!​​​

Note: If you are a CK Partner or a State Employee, please contact Gina Cavazos at gina.cavazos@tamuk.edu or 361-593-4311 to register.
Thursday, September 20, 2018 - 8:00am