Texas Native Seeds Program expands further in pursuit of statewide impact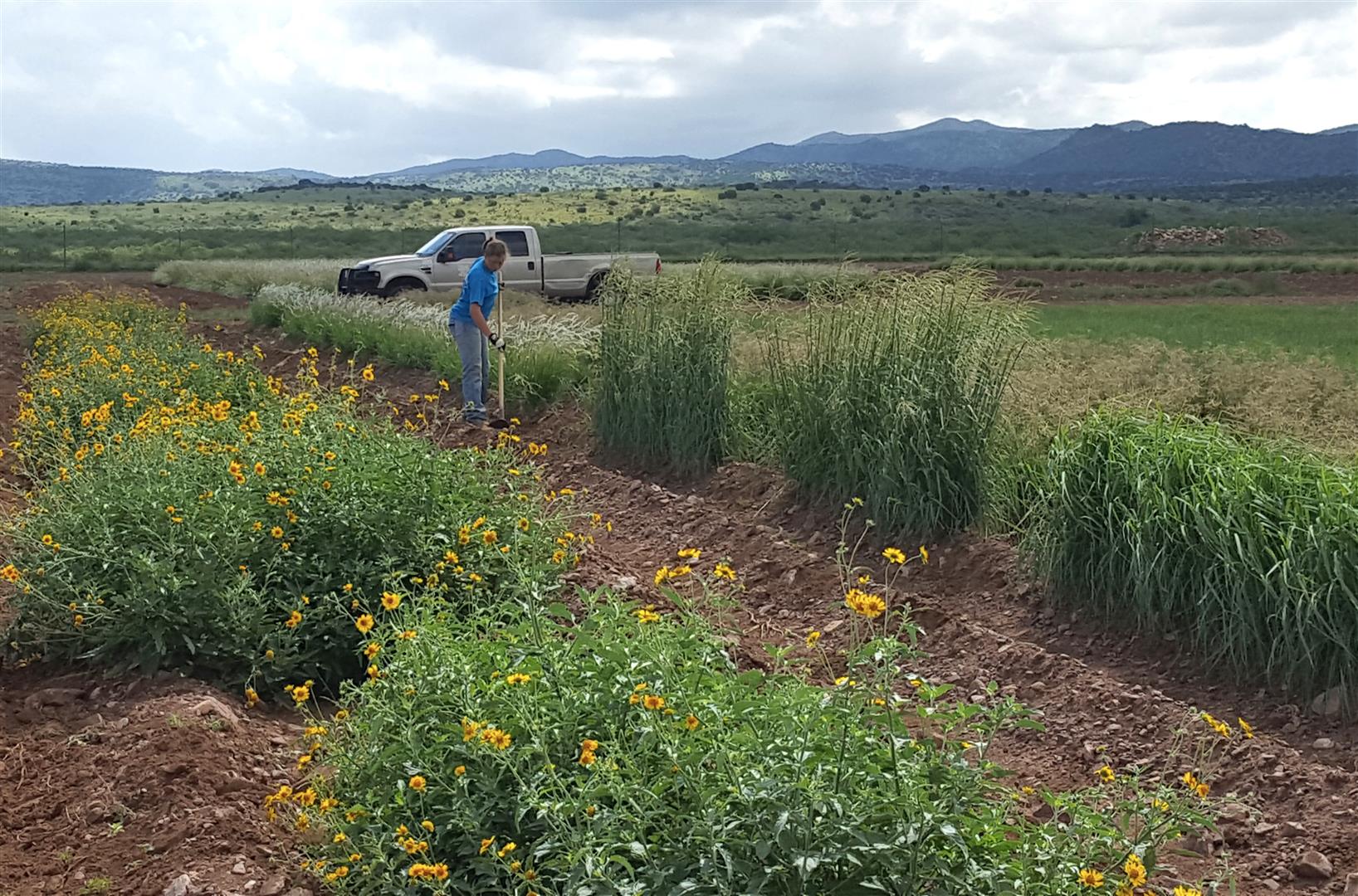 CKWRI
Wednesday, August 8, 2018
Two early supporters of South Texas Natives (STN) were Buddy and Ellen Temple. Their generous funding, and restoration efforts at the Temple Ranch were important for advancing STN's mission. As passionate as they were about our South Texas efforts, Buddy and Ellen longed for a similar project in their home region of East Texas. As of this spring, East Texas Natives Project (ETN) has been launched thanks to a major contribution by Ellen in Buddy's honor. Several other contributors have joined in support of ETN. Additionally
we have been working to put the Coastal Prairies region of Southeast Texas. These new projects have made the Texas Native Seeds Program (TNS) a true statewide effort.
History of Expansion of the STN Model 
We began expanding the geographic impact of our native seed work in 2010. The catalyst was the Texas Department of Transportation (TxDOT). As an agency working throughout Texas, TxDOT needed native seeds and restoration methods across the state. As a result, TNS was born, with a mission of providing all of Texas with locally-adapted native seeds for restoration, and promoting the restoration of native plants throughout the state both on TxDOT's right of ways, and on adjacent private lands. The Texas Transportation
Commission and Vegetation Management Director Dennis Markwardt have been tremendous advocates for this leadership by TxDOT.
Based on the sage advice of STN Advisory Group cochair, Katharine Armstrong Love, we initially took on the challenge of a statewide program by adding just 2 regions of where needs were greatest, and where we had partners to help. This included Central Texas, in cooperation with Dr. Jim Muir at Texas A&M AgriLife Research Station in Stephenville; and in West Texas, with Dr. Louis Harveson and Borderlands Research Institute at Sul Ross State University joining forces as cooperators. Paramount to this expansion was Tx-
DOT's support and long-term funding commitment enabling the expansion. In addition, resources provided TNS by the Dan L Duncan Family endowment had a tremendous impact enabling this growth.

As we have grown, the participation and involvement of the USDA NRCS James E. "Bud" Smith Plant Materials Center in Knox City led by Brandon Carr has been crucial. The Texas Plant Materials Specialist, Rob Ziehr, and NRCS State Conservationist, Salvador Salinas have also been integral supporters of the TNS growth. We are also thankful for the support of Douglass King and Bamert Seed Companies whose work in seed production for these new regions has been critical.
Clink on link for full article.