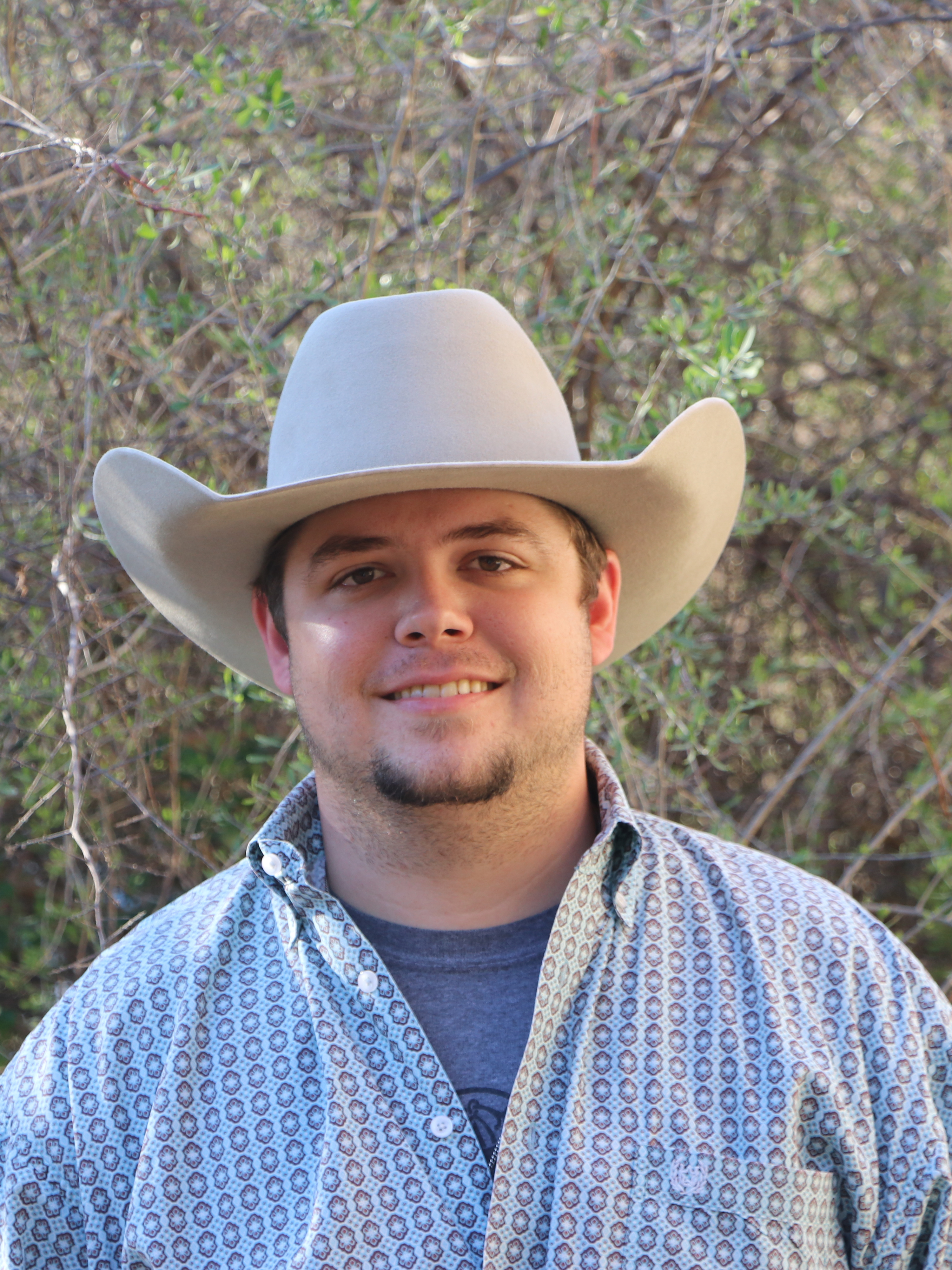 Texas Native Seeds, Research Associate
Rider grew up in Cypress, Texas and then attended Texas A&M University in College Station, Texas. During his undergraduate career, he was a Ranch Intern for the East Foundation and a competitive member of the Plant ID Team at TAMU. After obtaining a B.S. degree in Rangeland Ecology and Management, he was an Intern at the AgriLife Research Station in Sonora, Texas and a Research Technician with Quail Tech. These experiences strengthened his passion for rangeland management. 
In the fall of 2021, Rider obtained a M.S. degree in Range and Wildlife Management from Texas A&M University-Kingsville. While working on his masters he was the coach of the Rangeland Plant ID Team and a Teaching Assistant for the Rangeland Plants class. His thesis research was based on understanding the rate of expansion of tanglehead grass on South Texas rangelands. This was obtained by monitoring the changes of individual tanglehead plants under a patch burn grazing system. He also evaluated the use of UAVs (drones) to estimate the percent of crude protein in a native grass. Rider now serves at a Research Associate for Texas Native Seeds in Kingsville, Texas. In his spare time, he enjoys wood working, hunting, fishing and spending quality time with family.  
Research Interest
Rangeland Ecology
Invasive Species
Habitat Restoration
Prescribed Fire