Texas Native Seeds Program (TNS)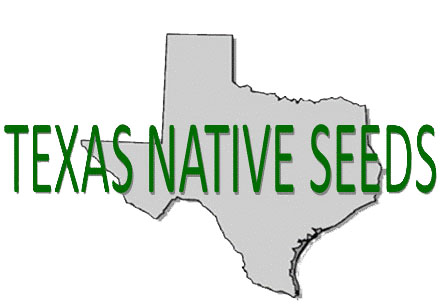 Texas Native Seeds (TNS) is a non-profit research and development program that works to enable native plant restoration across Texas. Our focal areas include developing commercially available, locally adapted native seed sources for all areas of Texas, conducting applied restoration research to develop practical restoration methods, and disseminating findings and conducting educational activities in support of the restoration and conservation of native plant communities.  TNS is structured as a network of 6 collabrative regional projects to serve the diverse ecoregions and restoration needs of the state.
Featured News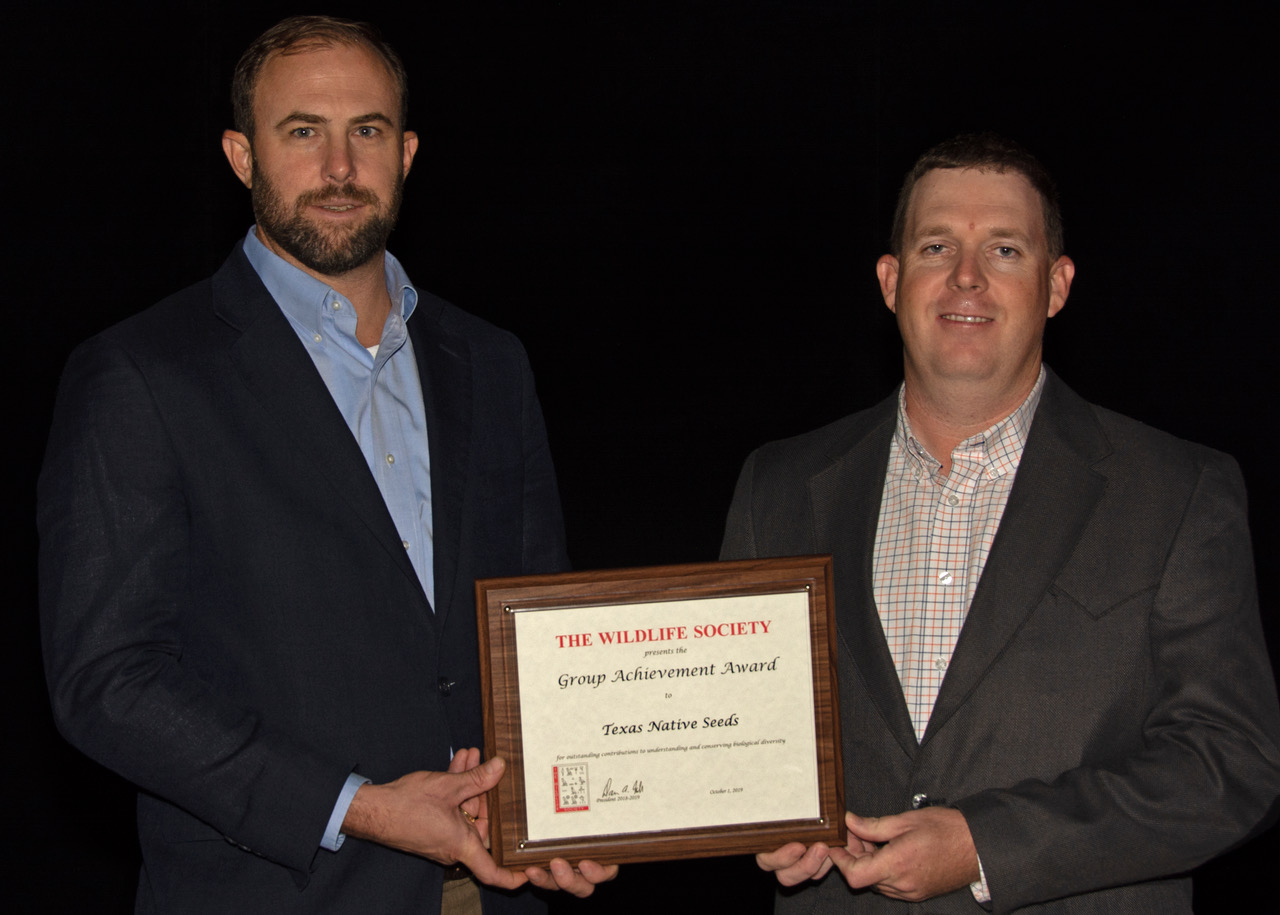 Congratulations to Texas Native Seeds for receiving the Group Achievement Award from The Wildlife Society at the 2019 Annual Conference in Reno, Nevada! The Group Achievement Award recognizes an organization's outstanding...
[more]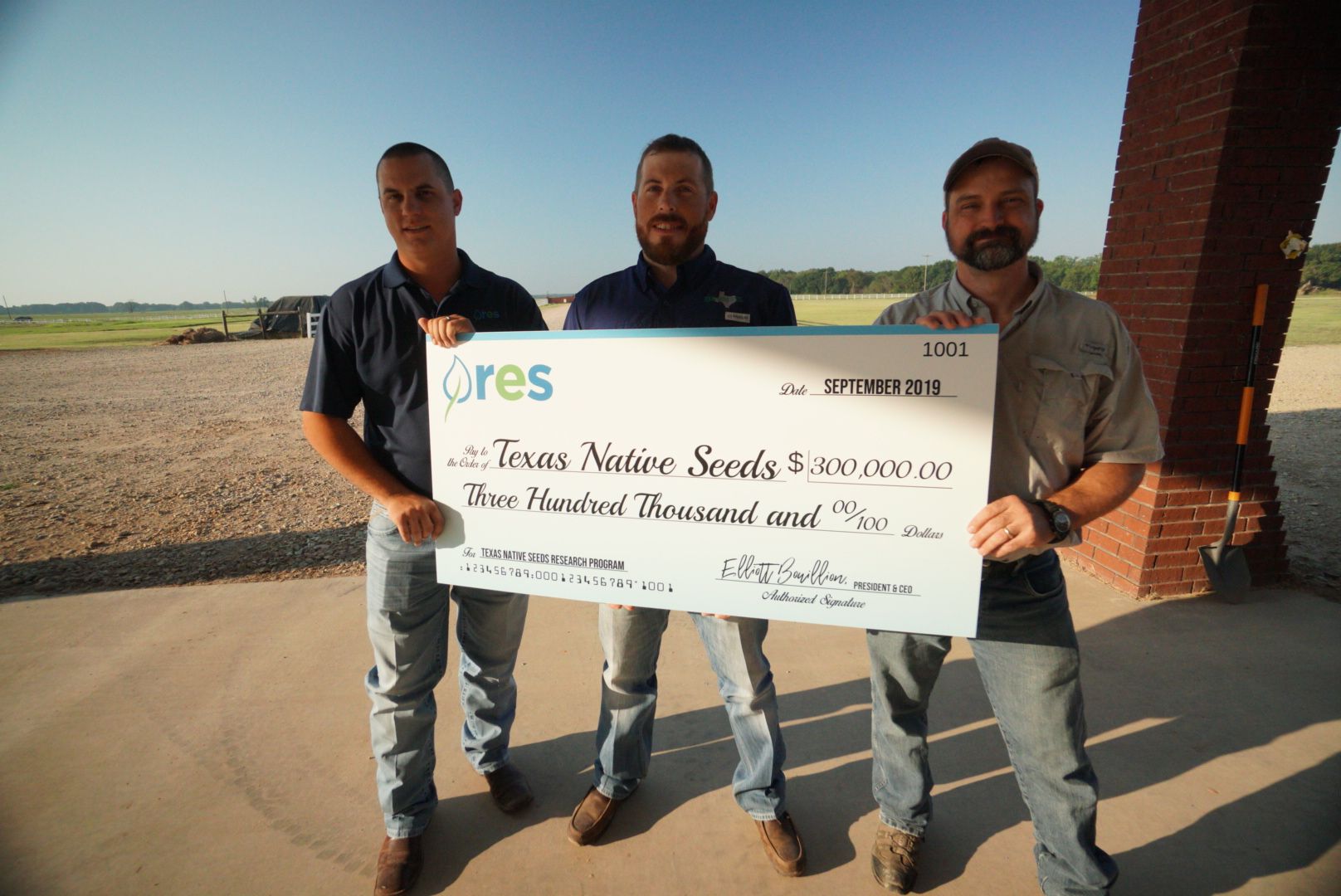 AUSTIN, Texas & RIVERBY, Texas--(BUSINESS WIRE)--The Texas Native Seeds Program is filling a crucial gap in its statewide coverage by adding the Bois d'Arc Lake Mitigation Area in Fannin County as a research site for...
[more]
Sept. 3, 2019 (Kingsville, TX) - The Caesar Kleberg Wildlife Research Institute (CKWRI) at Texas A&M University-Kingsville announced today, a landmark $2 million gift in support of its Texas Native Seeds Program (TNS).  ...
[more]